POS Magnetic Sign Frame Hanger
Product code: POSE13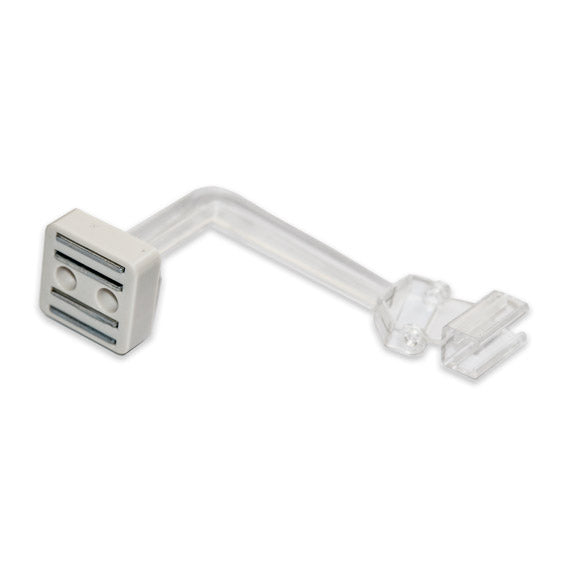 $5.18
buy 10 to 99 items
and
save 18%
$4.45
buy 100+ items
and
save 29%
Australia's Leading Supplier
POS Magnetic Sign Frame Hanger
Style
BASE: 35 x 35 x 12mm ARM: 50mm + 70mm
Magnetic Product Description:
This POS Magnetic Sign Frame Holder has a strong magnetic base, designed to hold securely to any ferrous metallic surface, and an adjustable clip, able to hold onto signage and move in many different directions. This clip can holds signs of A3, A4 and A5 size in various positions (vertical and horizontal) and ensure they will stay in place due to the strong nature of the magnetic base. This design saves space in a retail environment and displays signage and important information to clients and customers. The affordable price and the strong, adjustable nature of the product makes this POS Magnetic Sign Frame Holder perfect for any application where clear and eye-catching advertisement is required!  
Uses for our Magnetic Sign Hanger:
These POS Magnetic Sign Hangers are designed to display signage and sales in a retail environment or for small businesses. The simple design of the product makes the signage easy to change over, simply unclip the original sign and then insert the new one, saving time for you employees to use elsewhere! This display system is easily adjustable and has an almost seamless look, so the signage will catch the eye without getting in the way! The magnetic base will attach to any ferrous magnetic surface, vertical or horizontal, and will hold the signage firmly in place, with no danger of it falling. The swinging clip attached to the magnetic base allows for you to display the sign at many different angles, adding versatility to the product. Perfect for small businesses, this POS Magnetic Sign Frame Hanger can assist with the communication of important sales information for an affordable price!
Product Features:
• Magnetic Base adheres to any metallic surface.
• Clips securely hold our A5, A4 and A3 Signage Frames.
• Swinging clip allows you to suspend sign at multiple angles.