A3 White Gloss Printable Inkjet Magnetic Paper | 420mm x 297mm x 0.3mm
Product code: 59171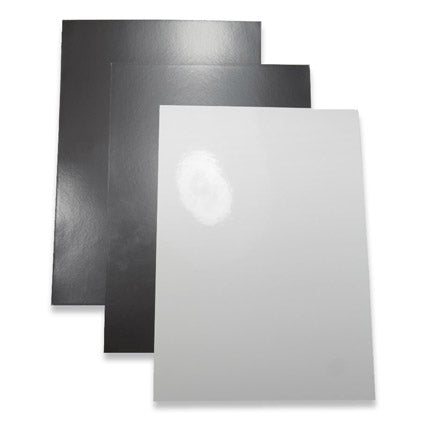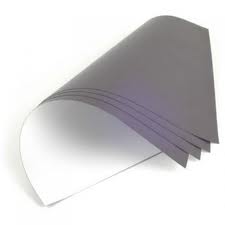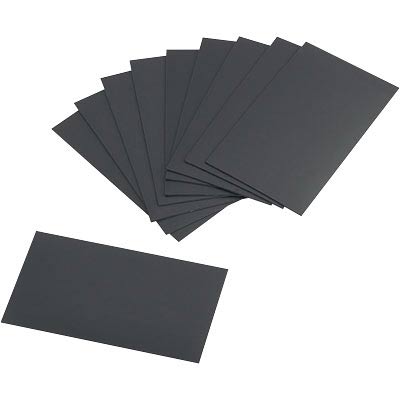 $5.75
buy 10 to 99 items
and
save 16%
$4.49
buy 100+ items
and
save 34%
Australia's Leading Supplier
A3 White Gloss Printable Inkjet Magnetic Paper | 420mm x 297mm x 0.3mm
Style
A3 Inkjet Gloss magnetic sheets
Direction of Magnetisation
Magnetised on one side only
Dimensions
Thickness:0.26mm, Width:297mm, Length:420mm
Magnetic Product Description:
These A3 Inkjet Gloss Magnetic Sheets have a length of 420mm, a width of 297mm and a 0.26mm height. They are identified by the AMF Magnets part number 59171. Please note: this product is sold per sheet and is not compatible with all inkjet printers. ie. Canon Pixma iP4200.
Uses for our A3 Inkjet Gloss Magnetic Sheets:
It is now simple and affordable for people to make their own signs or decorative patterns on magnetic paper for suspension, permanent or temporary, with no damage when removed, from metallic surfaces of all kinds. These surfaces include most white goods, interiors of mobile homes and marine craft and magnetised white boards.
If you can write, draw, paint or photograph an image or a design, write a poem or story you can impose it on the non-magnetic glossy vibrant PVA surface, or a more subdued and less glare affected matte surface of magnetic paper. Greeting cards, and personalised calendars featuring treasured photographs, original poems and paintings are being hand made through the agency of inkjet printers, magnetic paper and some old fashioned human kindness. Do it yourself craftiness has acquired a digital edge.
Due diligence in the workplace is a fact of modern life. Customising signs and notices to suit your individual and often changing circumstances makes good sense. Trading conditions, seasonal factors, staffing levels may require different signs and notices. Remember, if it's true, 'A stitch in time saves nine', then, 'A sign in time is a fine sign rhyme'.
To learn more about how to use this product, watch the latest video on our Youtube Channel