Alnico Block Magnet - 60mm x 15mm x 5mm | North South Marked
Product code: 45050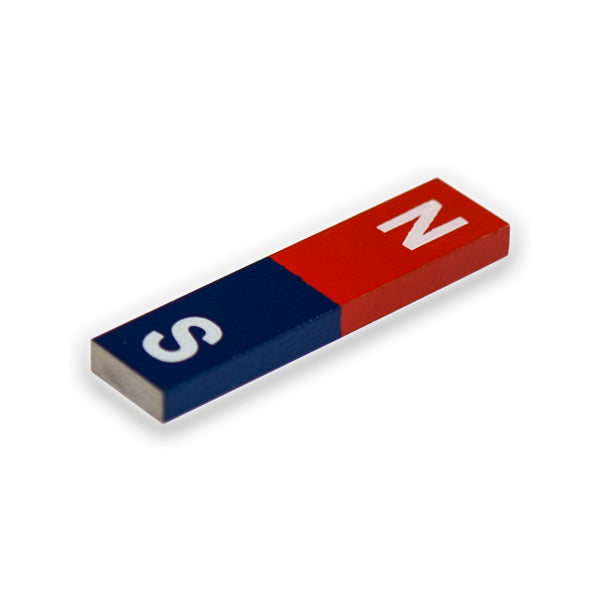 $16.42
buy 10 to 99 items
and
save 20%
$14.61
buy 100+ items
and
save 28%
Australia's Leading Supplier
Alnico Block Magnet - 60mm x 15mm x 5mm | North South Marked
Style
Alnico Block Magnets (Nth Sth Marking)
Direction of Magnetisation
Magnetised through the 60mm length
Dimensions
Thickness:5mm, Width:15mm, Length:60mm
Magnetic Product Description:
This alnico block magnet has a length of 60mm, a width of 15mm and a 5mm thickness. It has a pull force of 0.114 kg. It is identified by the AMF magnets part number 45050.
Uses for our alnico block magnets:
Force and movement, or mechanical power, in past times was referred to as elbow grease. It was also called hard work. Clothes were washed by hand. Food rotted unless it was eaten soon after it was cooked. Mechanical power beyond the human capability was provided by beasts of burden, oxen, donkeys and horses (horse power), usually hooked up to wheeled assemblies.
Alnico block magnets housed in direct current motors changed all that. These safe and reliable motors convert electrical current into mechanical power via the agency of a magnetic force field provided by alnico block magnets. This technology has placed into the hands of nearly everyone the power to improve their living conditions and by extension their wellbeing and satisfaction with life. Mass produced white goods like refrigerators and washing machines, power tools and pumps and filters of all kinds are enabled by reliable and durable DC motors.
These goods are relatively affordable and free up time and energy that would otherwise be spent on arduous and repetitive manual labour. Time and energy that can instead be directed towards more productive or enjoyable purposes.
Alnico block magnets are the modern day work horses of the magnet family. What they lack in design finesse and flash coatings or colouring they more than compensate with versatility. Deployed in sensors for monitoring almost anything and everything via gauges, meters and valves, alnico blocks are also indispensable in modifying, amplifying and clarifying audio signals (high fidelity sound).
NB: Ranges are indicative for product category, please check individual products for specic values within that range.
Alnico is most commonly produced by a Casting process. A key feature of Alnico magnets are their high temperature operating limits.