Alnico Horseshoe Magnet - 100mm x 85mm x 33.5mm
Product code: 49017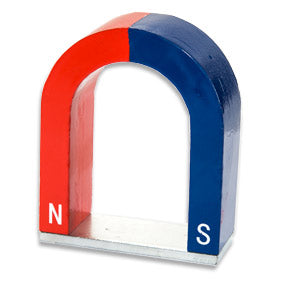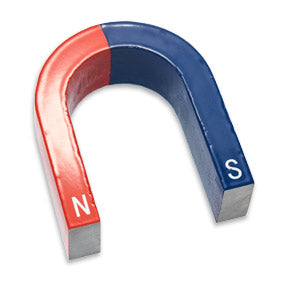 $154.46
buy 10 to 99 items
and
save 14%
$139.15
buy 100+ items
and
save 23%
Australia's Leading Supplier
Alnico Horseshoe Magnet - 100mm x 85mm x 33.5mm
Style
Alnico Horseshoe Magnets
Dimensions
Thickness:33.5mm, Width:85mm, Length:100mm
Magnetic Product Description:
This Alnico Horseshoe Magnet has a height of 100mm, a width of 85mm, and a height of 33.5mm. It has a maximum temperature of 500⁰. Our horseshoe magnet is identified by the AMF Magnets part number 49017.
Uses for our Alnico Horseshoe Magnets:
An alnico horseshoe magnet is a special object. A universally recognised symbol. The horseshoe magnet is an embodiment of luck, power and mythology. These totemic members of the large, extended magnet family represent the magical power of magnetism; the human love of horses, (the horse shoe shaped like the outside a horses' unusual looking hoof), and the allure superstition.
When presented in the classroom to demonstrate the proprieties and characteristics of magnetism, shaped in this way, horseshoe magnets resonate with the utility of real horseshoes. Real horseshoes have long been kept as a talisman, a good luck charm. Nailed to the front door of a home, horseshoes are said to repel evil spirits. Suspended inside the home, horseshoes are believed to attract, contain or shower the occupants with good fortune.
Horse shoe magnets are powerful symbols of communication. Configured in this way, like a horseshoe, these magnets fit neatly with the human hand or between the thumb and forefinger. Also, unlike other magnets, there is no doubt which direction the magnetic power is being applied. The pointed ends of the horseshoe magnet concentrate, amplify and focus the magnet's strength.
If magnets have earned a special place in the business of the human life, it is because horseshoe magnets, our touchstone magnets, have captivated us from first contact.
NB: Ranges are indicative for product category, please check individual products for specic values within that range.
Alnico is most commonly produced by a Casting process. A key feature of Alnico magnets are their high temperature operating limits.