Blue Magnetic Tape - 50mm x 0.6mm | PER METRE | Supplied As Continuous Length
Product code: 59098M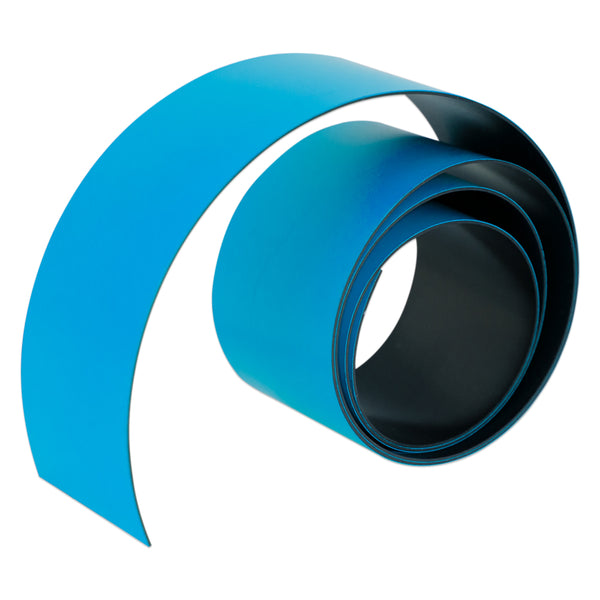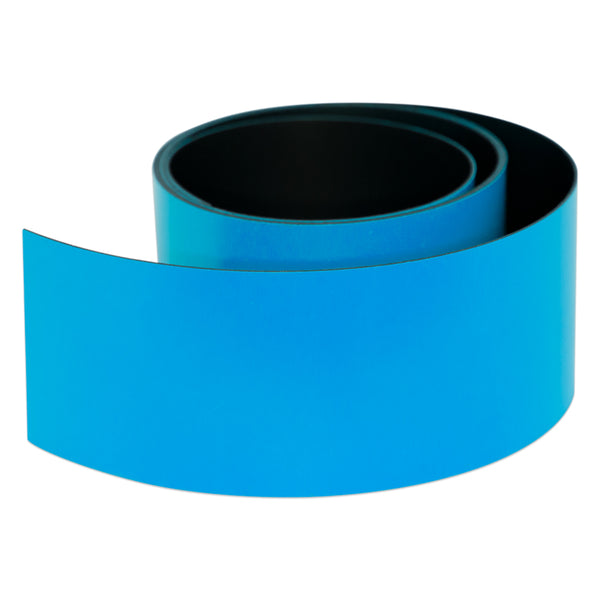 Australia's Leading Supplier
Blue Magnetic Tape - 50mm x 0.6mm | PER METRE | Supplied As Continuous Length
Style
Blue Magnetic Tape per Metre
Dimensions
Thickness:0.6mm, Width:50mm, Length:Per metre
Magnetic Product Description:
This blue tape magnet available per metre has a width of 50mm and a thickness of 0.6mm. It has a blue  PVC coating. Identified by the Amf magnets part number 59098M.
Please note: This is a per metre product, however, orders with a quantity greater than 1 will come as a continuous length (ie. purchasing 3 of this product, will come as a 3 metre length of 59098M). If you wish to receive your order in 1 metre lengths please include the note "CUT TO METRE LENGTHS" at the checkout when processing your order.
Uses for our coloured magnetic tape:
Blue magnetic tape, used with other coloured magnetic tapes of the same width, 50mm and available for purchase by the metre, constitutes a simple colour coded method of organising different materials.
Applied to magnetised white boards, metal shelving assemblies, filing cabinets and ferrous metallic structures and surfaces in the office, workshop, warehouse or factory floor, coloured magnetic tape when inscribed with text and symbols provides further division within the colour coded sub-sets.
These versatile magnetic strips are easily cut to suit the length of the label required in a manner that is safe and secure, quick and easy, permanent and removable with little or no material penalty to surfaces bonded to.
For craft work like making jewellery or quilt and dressmaking magnetic coloured tape helps identify the many different bits and pieces in the storage system. This assists with the ability to add and retrieve many sometimes very small pieces like shells, beads, gems and buttons and pins without too much drama.
Clear, concise colour coding and further identification marks when required helps everyone choose the desired material, in the correct size, shape, colour at the first attempt.
Homes are made more homely, offices more effective and workshops and the factory floor more efficient with clear and concise visual communication through the agency of magnetic tape.
This blue magnetic tape is ideal for labelling and attaching signs to different surfaces like wood, metal and plastic. Also for general office labelling requirements.
NB: Ranges are indicative for product category, please check individual products for specic values within that range.
NB: Ranges are indicative for product category, please check individual products for specific values within that range.