C-Channel Magnetic Label Holder Strip | 50mm x 1mm | PER METRE | Supplied As Continuous Length
Product code: 58005M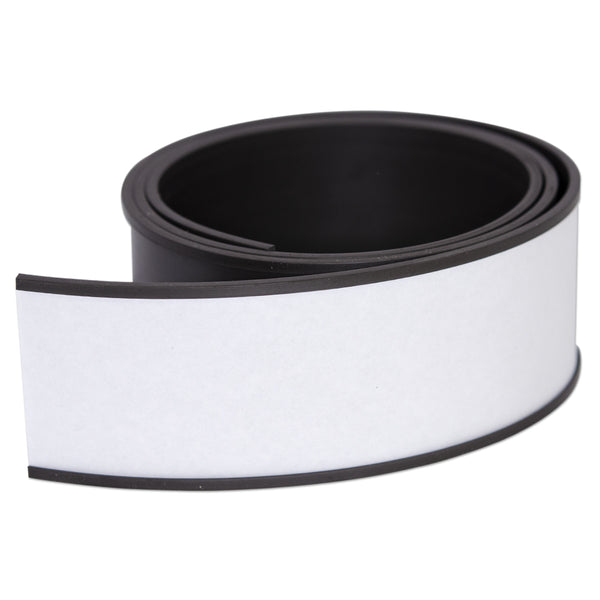 Australia's Leading Supplier
C-Channel Magnetic Label Holder Strip | 50mm x 1mm | PER METRE | Supplied As Continuous Length
Dimensions
Thickness:1mm, Width:50mm, Length:1m
Product Description:
This C-Channel Label Holder Strip has a width 50mm, a thickness of 1mm, and comes in 1 metre lengths. It is identified by AMF Magnet Part Number 58005M.
Please note: This is a per metre product, however, orders with a quantity greater than 1 will come as a continuous length (ie. purchasing 3 of this product, will come as a 3 metre length of 58005M). If you wish to receive your order in 1 metre lengths please include the note "CUT TO METRE LENGTHS" at the checkout when processing your order.
Uses for our C-Channel Label Holder Strips:
These magnetic label holders are sold by the metre and are also available in 30m rolls. They attach to metal shelving or pallet racking and can then accept both flexible precut magnetic labels or card style paper labels. A non-magnetic card can be very cost-effective and can be often made in house. Printed labels with adhesive backing or stickers are also an alternative. In the case of card style labels, they need to slide under the lip of the "C" shaped profile of the magnetic strip. To do this they should be cut approximately 1mm less in width than the C-Channel itself which, in the case of this particular holding strip, would be around 49mm. This arrangement allows a paper or plastic label to be replaced or interchanged as required while the magnetic channel remains in place. Magnetic channel strips offer more flexibility in terms of the types of labels used to attach to steel surfaces. Cardboard, hard plastic and acrylic labels or even stickers can be applied magnetically to steel and iron surfaces with this magnetic C-Channel product from AMF.
100%
of reviewers would recommend this product to a friend
Magnetic Label Holder
Very good product and versatile.
Great Product
I have cut the magnetic strip into 150mm lengths and used double sided tape to stick it to corrugated cardboard in order to store my metal dies in my craft room for card making. Fantastic solution to my storage issue
NB: Ranges are indicative for product category, please check individual products for specic values within that range.
NB: Ranges are indicative for product category, please check individual products for specific values within that range.