Electromagnet - 35mm (20kg breakaway cap) 12 Volts
Product code: 89050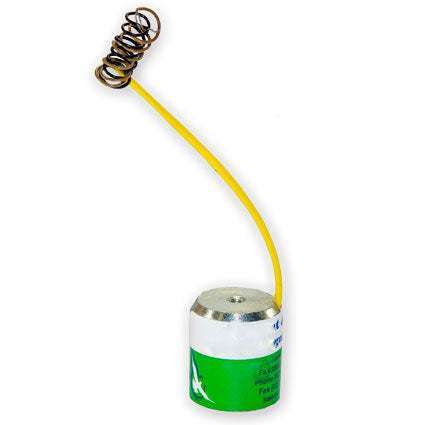 $161.48
buy 10 to 99 items
and
save 11%
$145.48
buy 100+ items
and
save 20%
Australia's Leading Supplier
Electromagnet - 35mm (20kg breakaway cap) 12 Volts
Style
Mighty Micro Electromagnet 12 volt model
Magnetic Product Description:
Our 35mm electromagnet (12 Volts) with a 20kg breakaway cap uses DC power and is built by wrapping many coils of wire around a ferromagnetic core. When electricity flows through a conductor an electromagnet is created with the magnetic field around the conductor.
Uses for our Electromagnet:
This 12 Volt Electromagnet can be operated continuously at their rated voltage or intermittently at up to double the rated voltage depending on Duty Cycle (time on/ time off) Continuous operation at approx. 200 mA. Intermittent operation up to 24v.DC for max 10 minutes on at 50% duty cycle, 400 mA.
Electromagnets convert electrical power (direct current) into mechanical power (force and movement) via a magnetic force field that is capable of propelling and regulating mechanical components. In industries like metal detection and metal sorting, water filtration and many electrical devices the controlled activation and termination of this electrically produced magnetic force field enables greater control over objects subject to magnetic force.
In water treatment and filtration this characteristic enables controlled release of impurities captured and secured by magnetic force. Heavy metals, mineral salts and rust can be discarded by an operator at the time of their choosing for proper disposal of captured waste. This method of treating large volumes of water can turn hard water of very limited use, into soft water suitable for any use.