Ferrite Block Magnet - 75mm x 16mm x 12.7mm
Product code: 12036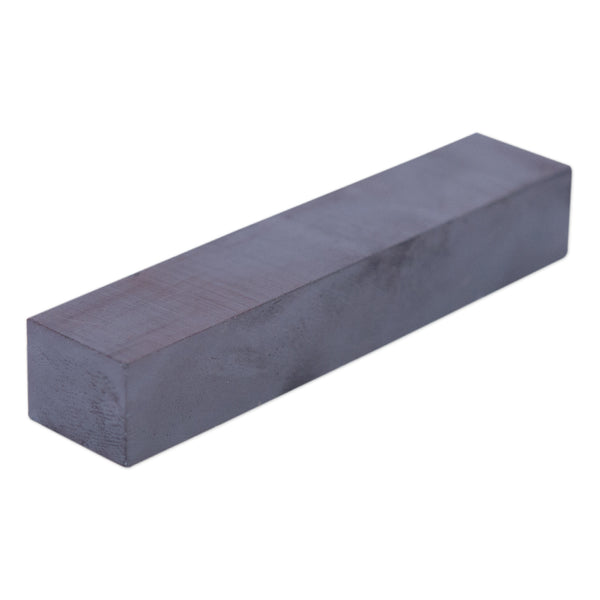 $2.93
buy 10 to 99 items
and
save 36%
$2.30
buy 100+ items
and
save 50%
Australia's Leading Supplier
Ferrite Block Magnet - 75mm x 16mm x 12.7mm
Style
Ferrite block magnet
Direction of Magnetisation
Magnetised through the 12.7mm height/thickness
Dimensions
Width:16mm, Height:12.7mm, Length:75mm
*Measured against up to 10mm mild steel.
Magnetic Product Description:
This ferrite block magnet has a 75mm length, a 16mm width and a height of 12.7mm. This ferrite magnet has a magnetic flux reading of 1989 Gauss and a pull force of 1.6kg. It is identified by the AMF magnet part number 12036.
Uses for our Ferrite Block Magnets:
Our large ferrite block magnets are often used in sweeping and separation applications. Any machining of ferrite blocks must be done with a diamond wheel, ideally before magnetisation, as they are hard and brittle. 
100%
of reviewers would recommend this product to a friend
NB: Ranges are indicative for product category, please check individual products for specific values within that range.