Grate Magnets | Custom Built to Order
Product code: 93167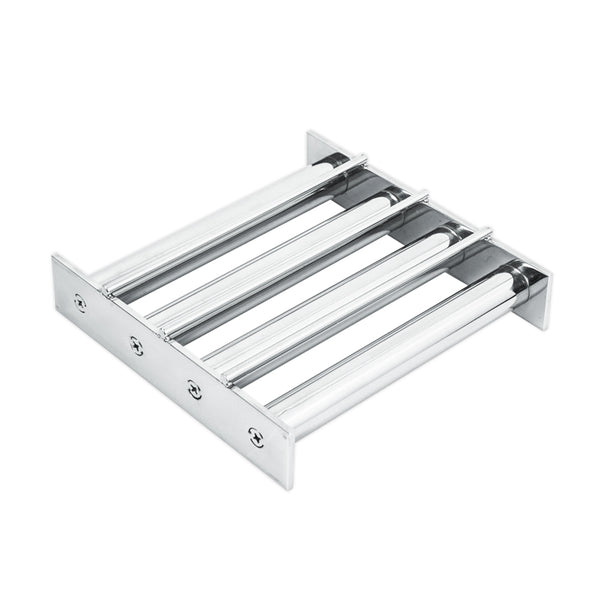 Australia's Leading Supplier
Grate Magnets | Custom Built to Order
Magnetic Product Description:
Contact our office for custom built grate magnets, specially designed for the separation and removal of iron particles. Popular and primarily used in food, plastic and recycling industries.
Uses for our Custom Built Grate Magnets:
Easy to install and easily replaced, our custom built grate magnets are easy to clean. Using a glove or compressed air, you can remove all ferrous material attached to the grid. Magnetic Separation equipment have been supplied to the Food, Chemical and Pharmaceutical industries since the 1940's. Up to the 1990's, most magnetic separators contained ceramic based magnets or ferrite magnets. Today, with the advent of newer magnetic materials such as Rare Earth Neodymium, increases of around 6 times that of the ceramic magnets can be obtained. Primarily, magnetic separation equipment work by attracting and removing foreign matter from your production, without interrupting it.