Magnafix Magnetic Tape with 3M Adhesive - 25mm x 1.6 mm | PER METRE | Supplied As Continuous Length | PART B
Product code: 59029BM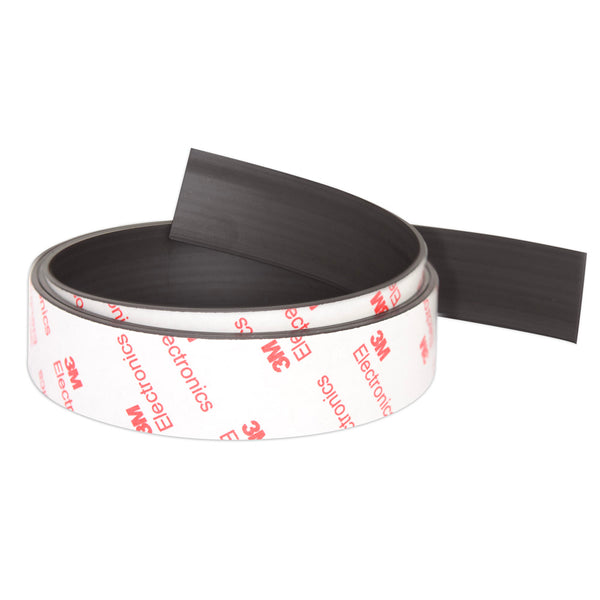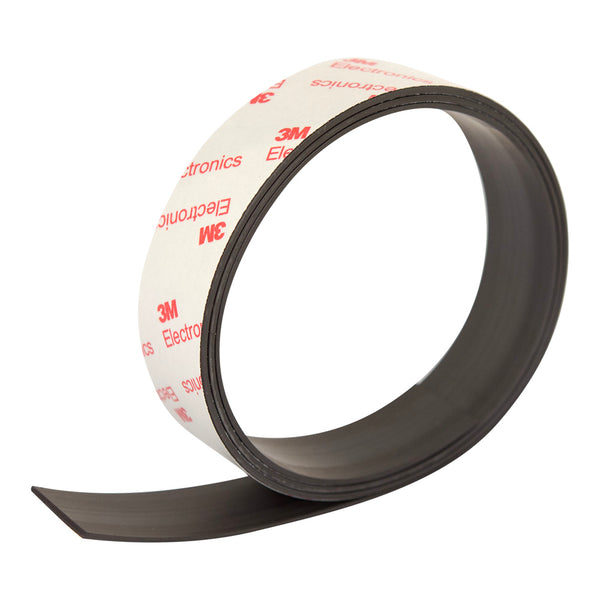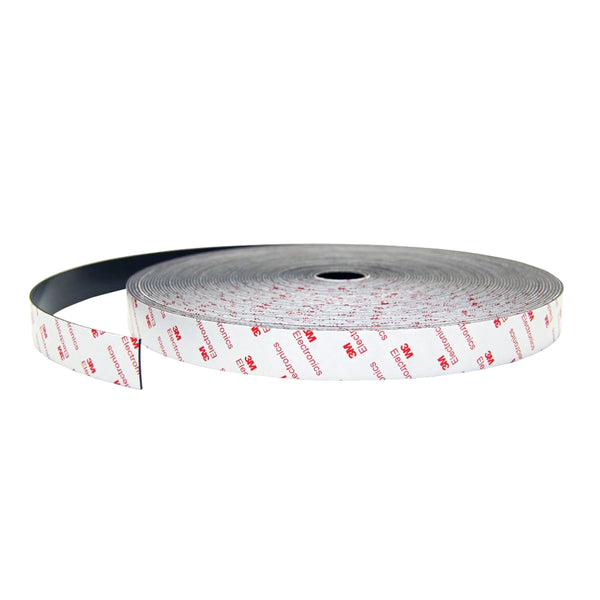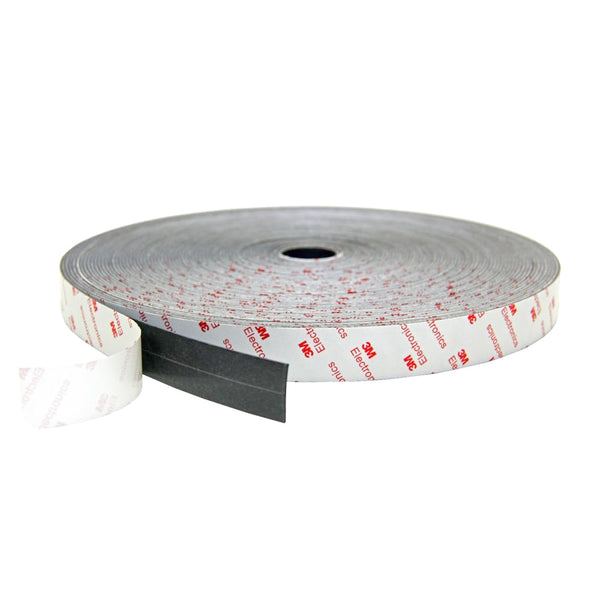 Australia's Leading Supplier
Magnafix Magnetic Tape with 3M Adhesive - 25mm x 1.6 mm | PER METRE | Supplied As Continuous Length | PART B
Style
Magnafix Magnetic Tape with 3M Adhesive (Part B)
Direction of Magnetisation
Magnetised on the Non-Adhesive Grooved Side (Part B)
Dimensions
Thickness:1.6mm, Width:25mm, Length:PER METRE
*Measured against up to 10mm mild steel.
Magnetic Product Description:
This Magnafix Magnetic Tape has a width of 25mm and a thickness of 1.6mm. It has a 3M 9448 adhesive on one side. Identified by the AMF Magnetics part number 59029BM. 
*This product is not recommended for use with large sheets of perspex thicker than 6mm.
**Flyscreens without a frame will require extra adhesive to bond, or product will fail.
Please note: This is a per metre product, however, orders with a quantity greater than 1 will come as a continuous length (ie. purchasing 3 of this product, will come as a 3-metre length of 59029BM). If you wish to receive your order in 1-metre lengths please include the note "CUT TO METRE LENGTHS" at the checkout when processing your order.
Click here for our Magnafix Directions of Use.
Uses for our Magnafix Magnetic Tape:
Graphic design companies use heaps of magnetic strip tape. These companies pitch four key services to clients and they use these flexible magnetic strips, including 25mmx1.6mmx30 metre roll with adhesive on one side, to create good impressions in each of the disciplines of photography, branding, signage and displays. The creatives at these design studios tell the company's story in pictures, phrases and symbols. They secure the materials within and to other materials through the agency of magnetic self-adhesive strips.
Flexible magnetic tape, strong magnetic grip on one side, peel away protected adhesive on the other for attachment to non-magnetic surfaces, is invaluable in the photographic studio or on location. These permanent and removable, flexible and versatile magnetic strips are used to secure props and equipment, suspend decorations and light screens, hold a models costume in place or secure impromptu signs like telling bystanders not to talk to the crew, or watch out for electrical leads.
Presenting the design products to clients is best done in the flesh. Digital presentations can accompany the presentation, however nothing says 'wear me' like a branded T-shirt being worn by an actual person who seems happier just by slipping it over their head.
Magnetic strips affixed to brochures, catalogues and menus, can be affixed to doors, walls and other structures, demonstrating versatility and visibility. Nothing says 'I was here' like slapping a prototype of their own business card with magnetic tape on top of a laptop or the face of a glass door.
Good design is supposed to be easy to use, that's what design is. For graphic designers, that means above all, easy to see, and they use magnetic strip tape to guarantee visibility. Magnetic strip tape is easy to cut, is flexible, safe and secure, permanent and removable with little or no material penalty when the adhesive surface is removed from surfaces to which it is attached. Little wonder graphic design companies keep plenty of this economical fastening agent at hand.
Our Magnafix tape magnet has a 3M 9448 adhesive on one side and is ideal for light weight applications such as paper or card. Magnafix magnetic tapes offer an excellent solution for the fixing and joining of predominantly graphic elements to either magnetic or non-magnetic surfaces for display systems and signage. For light box signage please use our Magnafix Tape with a TESA 4965 adhesive. The specially developed adhesives for the Magnafix range of magnetic tapes provides superior adhesion to acrylics, steel, aluminium and other hard to adhere surfaces.
NB: Ranges are indicative for product category, please check individual products for specic values within that range.
NB: Ranges are indicative for product category, please check individual products for specific values within that range.