Magnafix Magnetic Tape with 3M Adhesive - 25mm x 1.6mm | PER METRE | Supplied As Continuous Length | PART A
Product code: 59029AM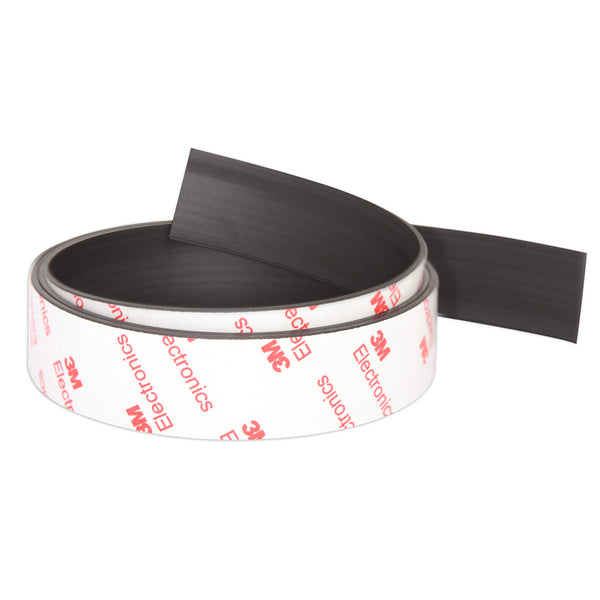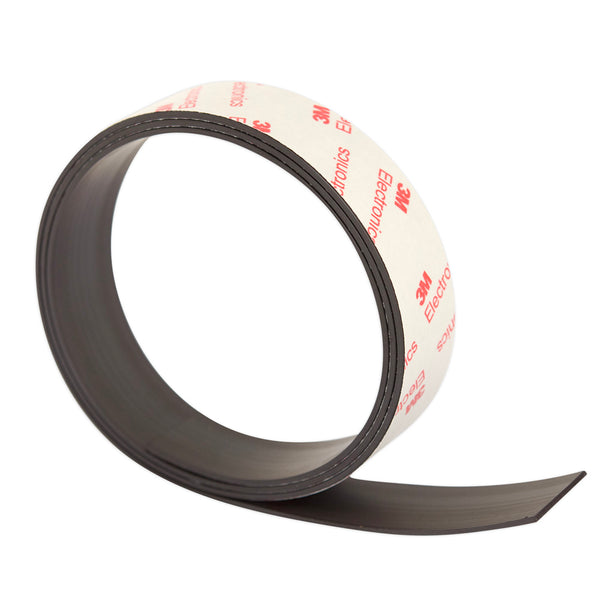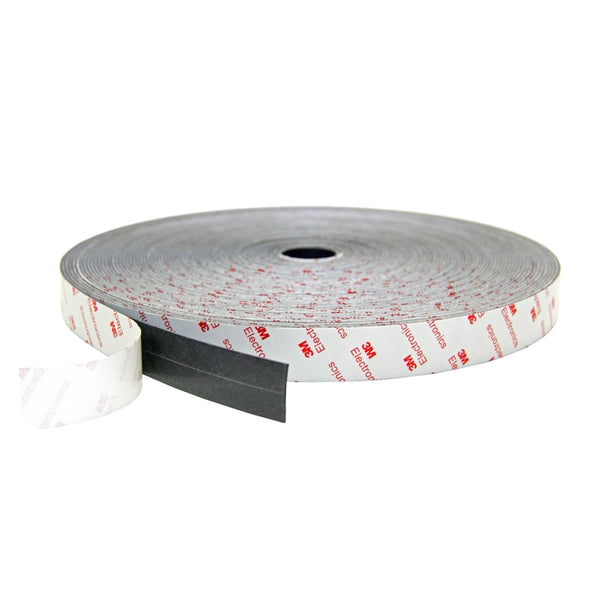 Australia's Leading Supplier
Magnafix Magnetic Tape with 3M Adhesive - 25mm x 1.6mm | PER METRE | Supplied As Continuous Length | PART A
Style
Magnafix Magnetic Tape with 3M Adhesive (Part A)
Direction of Magnetisation
Magnetised on the Non-Adhesive Smooth Side (Part A)
Dimensions
Thickness:1.6mm, Width:25mm
*Measured against up to 10mm mild steel.
Adhesive Magnetic Tape Product Description:
Our Magnafix range of Magnetic Tape uses heavy-duty adhesives for adhesion to acrylics, steel, aluminium and other hard to adhere to surfaces. This Magnafix magnetic tape has a width of 25mm and a thickness of 1.6mm. It has a 3M 9448 adhesive on one side. Identified by the AMF Magnets part number 59029AM. 
**This product is not recommended for use with large sheets of perspex thicker than 6mm.
Please note: This is a per metre product, however, orders with a quantity greater than 1 will come as a continuous length (ie. purchasing 3 of this product, will come as a 3-metre length of 59029AM). If you wish to receive your order in 1-metre lengths please include the note "CUT TO METRE LENGTHS" at the checkout when processing your order
Uses for our Magnafix Magnetic Tape:
Magnafix magnetic tape has a 3M adhesive that is protected by a peel away backing until fixing is required. This strong flexible magnetic strip tape can be easily cut using scissors or a sharp blade to accommodate a wide range of screens and windows.
This Adhesive Magnetic Strip provides a safe and secure method of holding fly screens and soundproof panes to the inside or outside of windows. This method of fastening allows for the simple release and re-attachment of insect or sound screens. **Flyscreens without a frame will require extra adhesive to bond, or product will fail.
Magnafix magnetic tapes offer an excellent solution for fixing or joining graphic elements to either magnetic or non-magnetic surfaces for display systems and signage. Create magnetic photographs, posters, business cards and more. For using this magnetic product for lightbox signage please use our Magnafix Tape with a TESA 4965 adhesive.
NB: Ranges are indicative for product category, please check individual products for specic values within that range.
NB: Ranges are indicative for product category, please check individual products for specific values within that range.