Adjustable Magnetic Cabinet Door Latch | Rectangular | White
Product code: FM-MDL01-W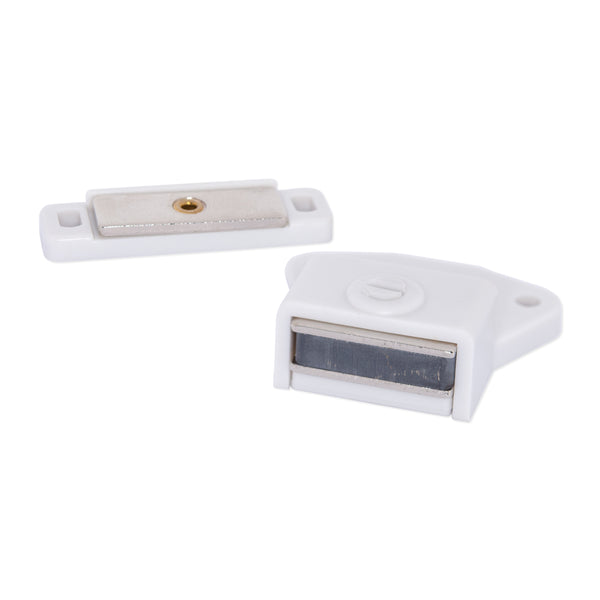 $12.54
buy 10 to 99 items
and
save 8%
$11.39
buy 100+ items
and
save 17%
Australia's Leading Supplier
Adjustable Magnetic Cabinet Door Latch | Rectangular | White
Dimensions
Width:11mm, Height:44mm, Length:45cm
*Measured against up to 10mm mild steel.
Product Description:
This magnetic cabinet door latch has a length of 45mm, a width of 11mm and a height of 44mm. This product has a maximum holding force of 3.17kg (7lbs) against 10mm mild steel. This product is identified by AMF Product Code FM-MDL01-W. Please note: this Magnetic Cabinet Door Latch is not supplied with screws.
Uses for our Strong Latch Magnets:
These powerful door latch magnets are ideal for securing cabinets and other enclosures. The distance between the magnet and strike plate can be adjusted up to 6.35mm (.25") with a screwdriver.