Magnetic Hanging Sweeper 48 inch | Self-Cleaning
Product code: 89106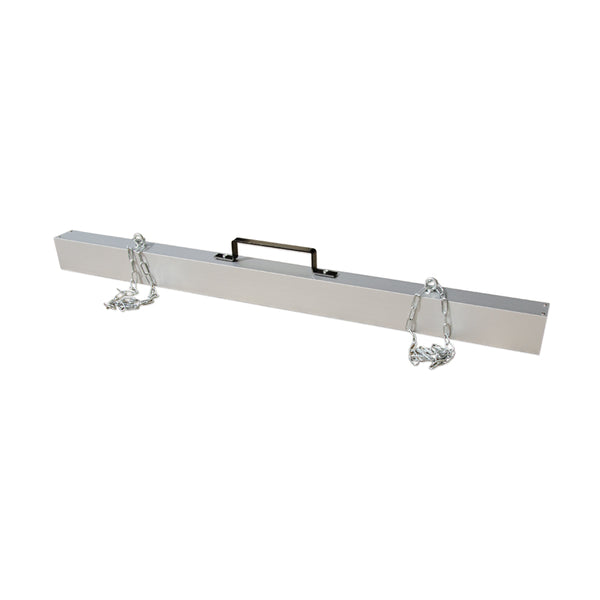 $589.74
buy 3 to 4 items
and
save 7%
$547.34
buy 5+ items
and
save 14%
Australia's Leading Supplier
Magnetic Hanging Sweeper 48 inch | Self-Cleaning
Style
Self-Cleaning Magnetic Hanging Sweeper 48
Magnetic Product Description:
This hanging sweeper comes equipped with chains that allow for the sweeper to hang from a forklift of similar piece of equipment. This model of sweeper also comes with the convenience of a self-cleaning mechanism. Simply use the retractable handle to dispose of metal debris into the metal recycling or skip bin. No need to slow down the process by manually clearing away scrap metal and removing the risk of injury.
Identified by the AMF Magnetics part number 89106, this sweeper is 48 inches in length.
Uses for our Self-Cleaning Magnetic Hanging Sweeper:
Large areas such as warehouses, car parks, beaches, parks and shared walking and cycle ways are all common locations where this hanging sweeper is put to good use. The hanging chain attachment lends this sweeper a great deal of versatility in the type of vehicle that it can be attached to, be it a traditional forklift, tractor or even a shopping centre tractor. Metal fragments present a hazard to the environment, people, cyclists and any large vehicle.