Magnetic Sweeper 24 inch
Product code: 89104B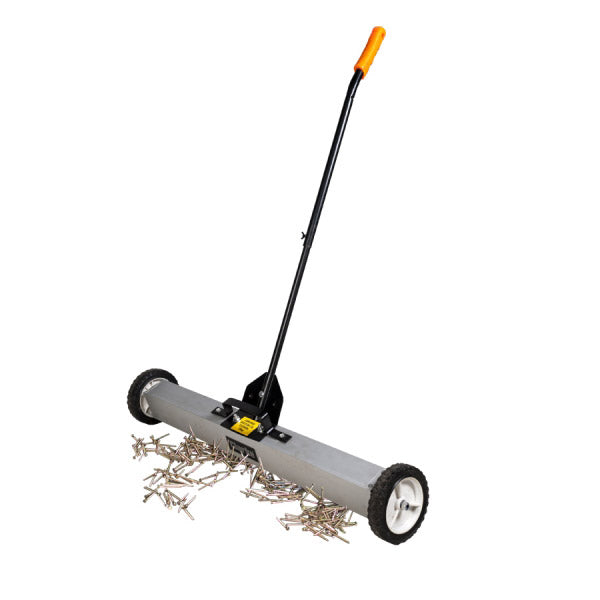 Australia's Leading Supplier
Magnetic Sweeper 24 inch
Dimensions
Length: 24 inches (610mm) plus wheels
Adjustable Handle
Up to 113cm length
Magnetic Sweeper Product Description:
This magnetic sweeper has two wheels, making it easy to maneuver, vacuuming up metal fragments as you wheel it along. No annoying extension lead or filthy bags to empty or replace. It is the best kind of clean up, with the scrap metal waste collected can be exchanged for cash. It is identified by the AMF Magnets part number 89104B.
Uses for our powerful magnetic sweeper:
There is nothing more satisfying than watching the powerful magnetic pull at work, as it attracts and secures all those pesky metal fragments. When you have collected a load, simply hold the device over you metal recycle drum or bin and use the convenient handle to release.
Stray metal can be such a hazard, not only for the environment but also for cars and trucks, with a risk of puncture lurking with every loose nail or screw.