Neodymium Disc Magnet - 9.5mm x 3.2mm | N48SH | High Temperature ≤150ºC
Product code: 20060C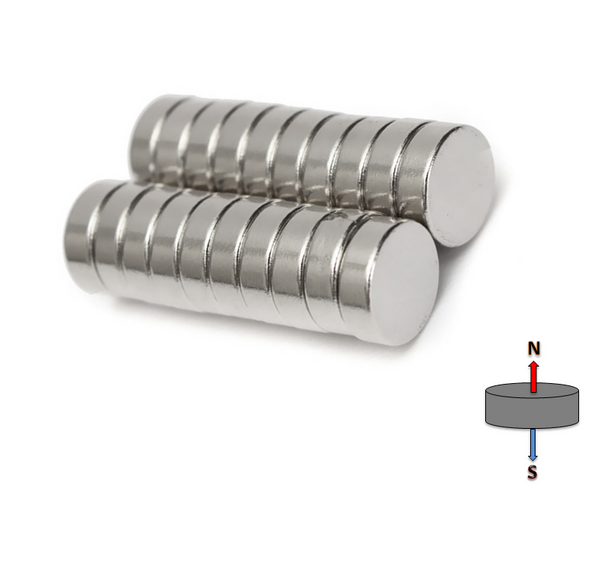 $4.59
buy 10 to 99 items
and
save 15%
$3.88
buy 100+ items
and
save 28%
Australia's Leading Supplier
Neodymium Disc Magnet - 9.5mm x 3.2mm | N48SH | High Temperature ≤150ºC
Dimensions
Diameter:9.5mm, Height:3.2mm
Maximum Operating Temperature (Celsius)
≤150ºC
Direction of Magnetism
Through 3.2mm Height
*Measured against up to 10mm mild steel.
Magnetic Product Description:
This Rare Earth disc magnet has a diameter of 9.5mm and a height of 3.2mm. It has a magnetic flux reading of 3967 Gauss and a pull force of 2.29 kilograms. Its N28SH grade enables this magnet to be exposed to environments less than or equal to 150ºC. This magnet is identified by the AMF Magnetics part number 20060C.
Uses for our Rare Earth Disc Magnets:
Magnets of this caliber resist the demagnetising effect that is caused by exposure to heat and are chosen for applications where operating environments exceed 100°C. Processing plants that use heat treatments for manufacturing or sterilising their products require sensitive and reliable magnetic devices for controlling, measuring and monitoring that need to remain reliable and operational under these conditions.
100%
of reviewers would recommend this product to a friend
I recommend this product