Neodymium NeoFlex® Magnetic Strip - 12.5mm x 1.5mm | 5 Metres | Non-Adhesive
Product code: 59185/5M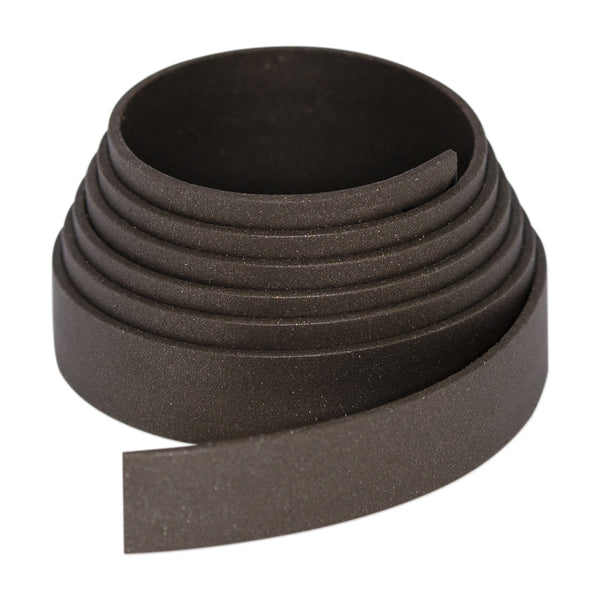 Australia's Leading Supplier
Neodymium NeoFlex® Magnetic Strip - 12.5mm x 1.5mm | 5 Metres | Non-Adhesive
Style
Rare Earth non-adhesive Strip magnet
Dimensions
Thickness:1.5mm, Width:12.5mm, Length:5metres
*Measured against up to 10mm mild steel.
Magnetic Product Description:
Made using Neodymium powder, this flexible magnetic strip is the strongest magnetic tape we have. This Rare Earth magnetic strip has a width of 12.5mm, a thickness of 1.5mm and a length of 5 metres. This product is identified by the AMF Magnetics part number 59185/5M .
Please note: We don't recommend this product for outdoor use, where it can be exposed to moisture, damp or wet surfaces, and/or weather, if slight rusting is of concern.
Uses for our Rare Earth Non-Adhesive Tape Magnets:
Advertising displays are becoming more dynamic and varied as displays are recognised as the simplest and most convenient method of communicating to potential customers the benefits of a product or service. With non-adhesive magnetic strip like this popular gauge, merchants have at hand an economical and durable fixing, holding and release system offering maximum flexibility and versatility.
Professionals working in communication industries know it pays to advertise. Marketing, film and television, social media and digital publishing workers value products that keep their brands in the public eye. These magnetic non-adhesive strips play useful holding and easy release functions in a wide variety of roles in signage, displays and exhibitions.
This magnetic strip is ideal for use where Ferrite tapes lack enough magnetic strength. A glue like Selleys Kwik Grip is ideal for this application.