Neodymium NeoFlex® Magnetic Strip - 25mm x 1.5mm | 2 Metres | 3M Adhesive Tape
Product code: 59075/25/2M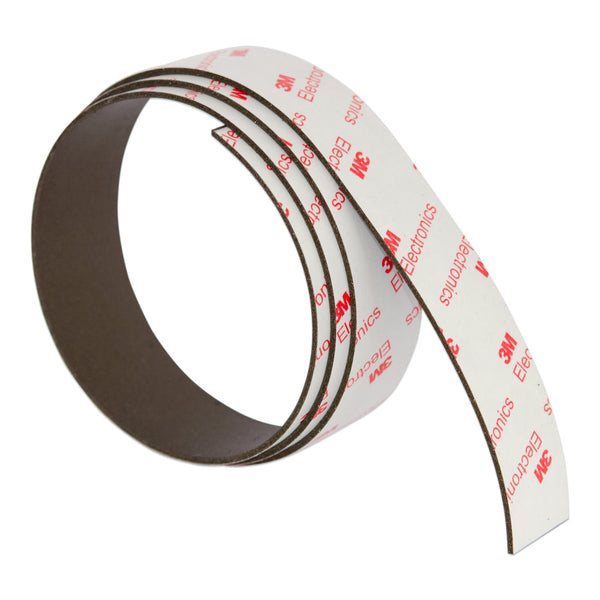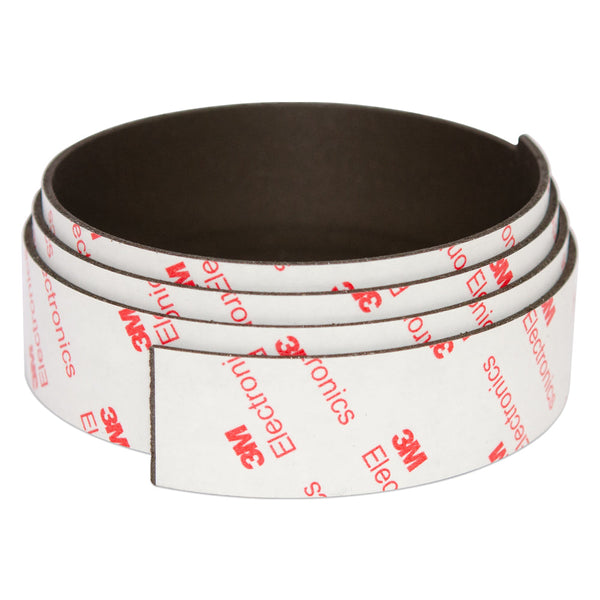 $91.85
buy 10 to 99 items
and
save 19%
$80.68
buy 100+ items
and
save 29%
Australia's Leading Supplier
Neodymium NeoFlex® Magnetic Strip - 25mm x 1.5mm | 2 Metres | 3M Adhesive Tape
Style
Rare Earth strip magnet 3M adhesive 9448
Dimensions
Thickness:1.5mm, Width:25mm, Length:2metre
*Measured against up to 10mm mild steel.
Magnetic Product Description:
This Neodymium Magnetic Strip has a width of 25mm, a thickness of 1.5mm and a length of 1metre. This product is ideal for use where Ferrite tapes lack enough magnetic strength. Typical uses are for securing and displaying banners, signage and heavy items (It has a pull force of 450 g/cm²). In these circumstances a glue like Selleys Kwik Grip will need to be applied as the 3M 9448 adhesive isn't strong enough for weighted objects. This product is identified by AMF Magnetics part number 59075/25/2M.
Please note: We don't recommend this product for outdoor use, where it can be exposed to moisture, damp or wet surfaces and/or weather, if slight rusting is of concern.
Uses for our Rare Earth self-adhesive tape magnets:
Relatively new to our stock, these strong magnetic strips have been in high demand. They have the appearance of an everyday fridge magnet in terms of their flexibility, however, they have a pull force of 450g/cm squared! This is considerably stronger than most flexible magnetic material due to the neodymium material incorporated into the rubber during the manufacturing process. This combination of the neodymium strength with the flexibility of a polymer matrix allows for considerable versatility in regards to the possible applications of the product! The adhesive used on the back of the product is 3M, which is a high-quality adhesive. This product can be used for presentation purposes and for hanging sturdier products. They are all in a pre-cut 1-metre length and can easily be cut into shorter lengths if necessary. Popular in art studios, hobby shops, and DIY additions to homes, cars and motorhomes.