Neodymium NeoFlex® Magnetic Strip - 12.5mm x 1.5mm x 1M | Self-Adhesive 3M VHB 4910
Product code: 59076VHB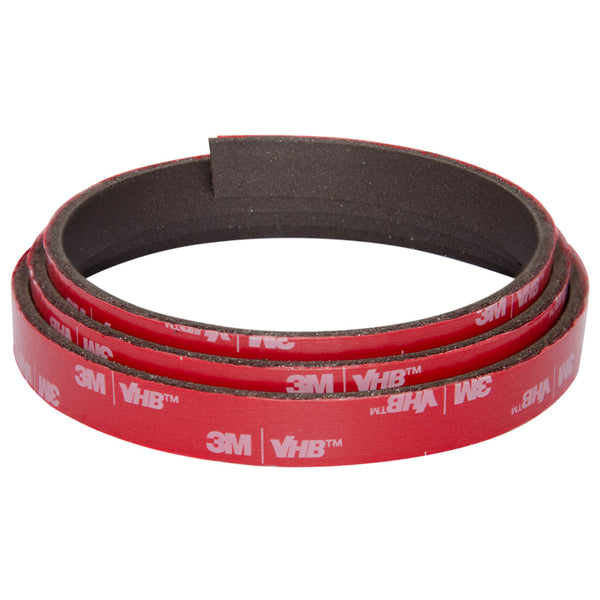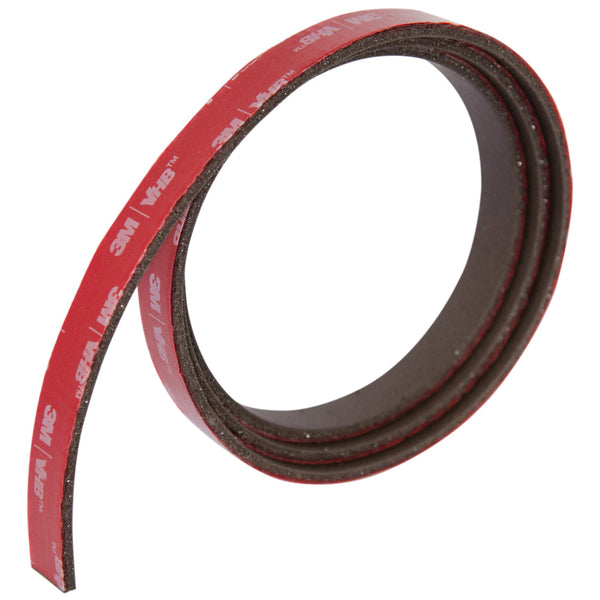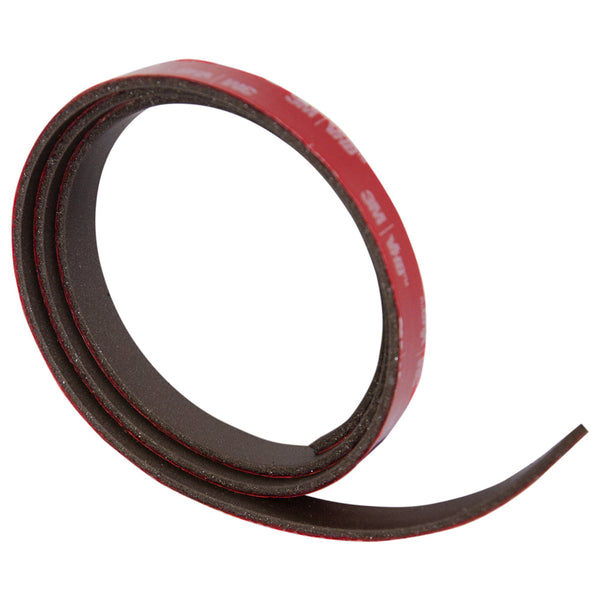 $35.41
buy 10 to 99 items
and
save 9%
$33.15
buy 100+ items
and
save 15%
Australia's Leading Supplier
Neodymium NeoFlex® Magnetic Strip - 12.5mm x 1.5mm x 1M | Self-Adhesive 3M VHB 4910
Style
Rare Earth Strip Magnet
Tolerance
Thickness:1.5mm, Width:12.5mm, Length:1metre
*Measured against up to 10mm mild steel.
Magnetic Product Description:
This NeoFlex® flexible magnetic strip is the strongest magnetic tape we have. This self-adhesive Rare Earth magnetic strip has a width of 12.5mm, a thickness of 1.5mm and a length of 1 metre. This product is Identified by the AMF Magnetics part number 59076VHB.
Please note: We don't recommend this product for outdoor use, where it can be exposed to moisture, damp or wet surfaces and/or weather, if slight rusting is of concern.
Uses for our Rare Earth
NeoFlex®

 Magnetic Tape:

As the name suggests, this NeoFlex® 1 metre length of adhesive-backed magnetic tape contains super-strong Neodymium magnetic material within a rubberised medium that gives it excellent flexibility. The addition of versatile and super-strong 3M VHB 4910 adhesive backing to the powerful Neodymium tape results in the ultimate magnetic product that can bond strongly and instantly to a huge range of surfaces including sleek, lightweight modern materials that would otherwise lose structural integrity if attached using traditional penetrative fasteners.


The VHB 4910 adhesive backing takes an already state-of-the-art NeoFlex® magnetic tape product to a new level. Industrial-grade levels of adhesion are obtained with VHB 4910 adhesive and this allows architects and engineers to reconsider design and construction methods where power tools and mechanical fasteners have previously been typical requirements.

3M VHB 4910 adheres instantly without the usual curing period associated with common glues and bonds strongly with a multitude of materials including sealed timber, sealed concrete, glass, metals, PVC, acrylic, polycarbonate and most painted surfaces. VHB 4910 adheres permanently and is highly heat resistant which makes it an excellent alternative to welds, rivets and screws.The reduction in assembly time and employee skill levels makes the innovative VHB 4910 backed NeoFlex® magnetic tape a serious alternative contender for modern construction techniques and product designs that want to avoid using unsightly conventional fasteners and the usual construction and maintenance costs.