Plate Magnet 400mm x 400mm x 120mm Suspension NdFeB
Product code: PM400400120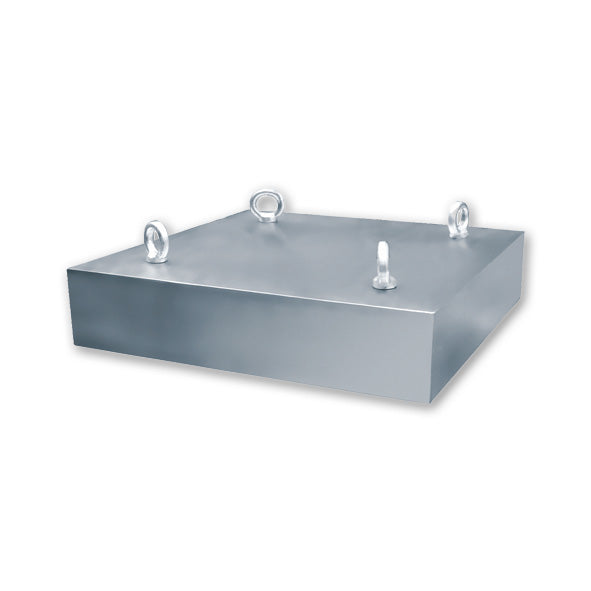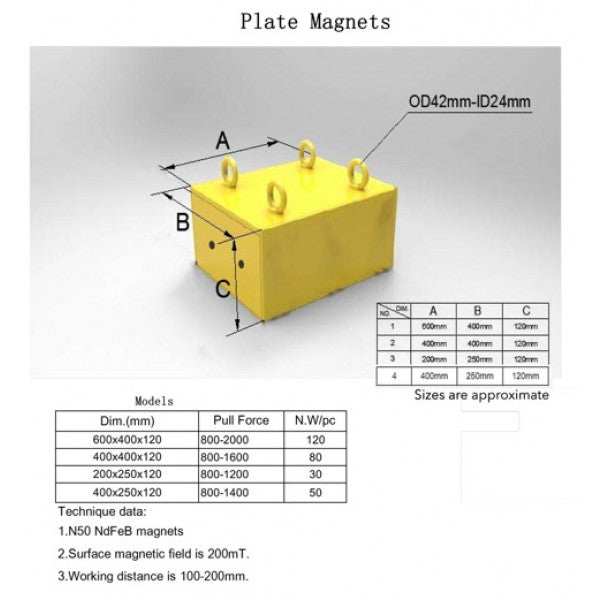 Australia's Leading Supplier
Plate Magnet 400mm x 400mm x 120mm Suspension NdFeB
Dimensions
Width: 400mm,Height: 120mm
*Measured against up to 10mm mild steel.
Magnetic Product Description:
This Plate Magnet (Custom built) has a length of 400mm, a width of 400mm and a height of 120mm. It is identified by the AMF Magnets part number PM400400120.
Uses for our plate magnets:
Magnetism is deployed in a wide variety of devices to intervene in production chains to attract, capture and secure for collection hazardous metal fragments including metallic particles from water. This enables the water to be consumed by living organisms and increases the longevity of machinery and associated apparatus.
Plate magnets, another magnetic device intervening in production chains, are often suspended over the conveyance of loose goods. Foodstuffs like grains and powders (flour) and building materials like gravel and cement are subjected to brute magnetic force. These valuable goods are immune to brute magnetic cling force. Metal fragments (shrapnel) contained therein however, furtive or overt, are subject to extreme prejudice by plate magnets.
Secured to plate magnets for safe disposal, these metallic pieces no longer pose a threat to human or other animal welfare or to expensive and sensitive processing machinery.
Waste recycling stations process building, commercial, industrial and general household hard rubbish. Track excavators with electromagnetic discs mounted at the end of the crane arm fossick through mountains of dumped material collecting large pieces of valuable scrap metal. The excavator operator kills the current to the disc once the booty is above an adjacent dump truck.
Elsewhere on site, conveyer belts carry loose mixed general hard waste underneath a plate magnet for the capture and retrieval of scrap metal. Removing the most valuable waste first and foremost, including chunks of structural steel, with a gate keeping plate magnet allows for simpler and safer sorting of the remaining non-ferrous waste.
Our custom built plate magnets are perfect for picking up ferrous metal from a distance of up to 150mm.
Popular Searches