PMJ30 - Magnetic Lifter
Product code: 89128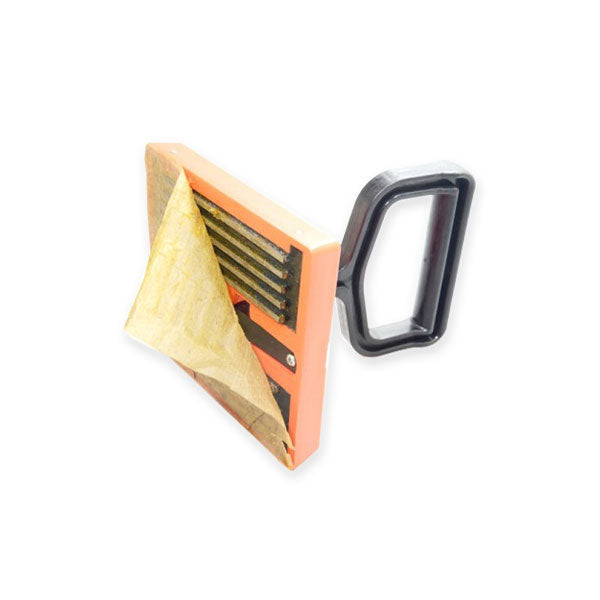 $149.40
buy 3 to 4 items
and
save 13%
$140.06
buy 5+ items
and
save 19%
Australia's Leading Supplier
PMJ30 - Magnetic Lifter
Dimensions
Width:148mm, Height:67mm, Length:158mm
Magnetic Product Description:
This Portable Magnetic Lifter PMJ30 has a length of 158mm, a width of 148mm and a 67mm height. This Magnetic Lifter has a capacity of 30Kg lift with 3:1 safety factor. It is identified by the Amf magnets part number 89128. 
Uses for our portable magnetic lifter:
Lock and load was a term first used in the Second World War. A commander readying his troops for imminent enemy contact would issue the order, 'Lock and load', meaning to ready a weapon for firing. Since that time however it has gained widespread use and has come to mean getting ready for just about anything.
If you ask your opponent during a game of scrabble whether they would like another beverage and they answer, 'Lock and load' to indicate in the affirmative, you will know this expression has probably reached saturation point and in fact does not mean anything anymore.
However, lock and load is probably not a bad expression to use in relation to these magnetic lifters. At only two kilos in weight these devices pack a pretty good punch at a thirty kilogram lift capacity.
LOCK. The handle has three positions. Two handle positions lock or engage the load. The third position, indicated by the off sign, releases the load. The two lock positions, perpendicular and horizontal, lock onto the steel goods to drag, lift or carry.
LOAD. With the handle extended down in one of the two lock and load positions, sheets of steel can carried vertically, between the arm and the hip, in order to move through a narrow corridor. Alternatively, steel goods can be locked and the weight loaded through these magnetic lifters with the handle in the upright or perpendicular position and materials carried on the flat.
Useful for a variety of applications such as moving sheet steel from stacks, or moving metal dies & parts from point to point. This combination of powerful Rare Earth Magnets & lightweight construction makes this an ideal solution to many workshop applications. Simple to operate with lever action quick release function, just place unit on the steel job, then simply Grab 'n' Lift.