POS Adjustable Sign Clip with Magnetic Base
Product code: POSC6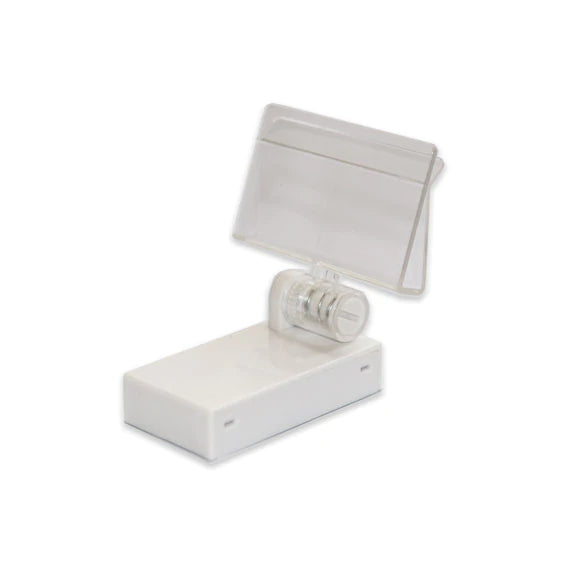 Australia's Leading Supplier
POS Adjustable Sign Clip with Magnetic Base
Magnetic Product Description:
Our Adjustable Sign Display Holder with Magnetic Base securely holds onto your  A5, A4 and A3 Graphics and Laminated Signs allowing a versatile display that is perfectly suited to fast-paced seasonal retail environments. The point of sale displays can hold graphics in portrait or landscape direction with sizes from A5 (210 x 148mm) to A3 (420 x 297mm) able to be held by the sign holder. This display is perfect for placement on counters, desks, and tables in retail stores, cafes, bakeries, news agencies and restaurants.
Uses for our Sign Holder with Magnetic Base:
The retail signage display has a plastic clip that firmly grips your laminated signage whilst on display. These clips make changing out graphics easy and quick, perfect for fast-paced retail and hospitality businesses. No tools are required and switching to new graphics requires less than 1 minute, allowing employees to focus on other tasks or interactions with customers! Great for displaying participant information or competitor directions for Outdoor Events like concerts, meetings, rallies or sporting competitions.Magnetism provides quick and non-permanent adhesion of signs to steel fences, gates, bollards and barricades without the use of tools or electricity.The magnetic base of this sign holder has a small footprint, taking up little space in order to leave plenty of room for other merchandise and display in eye-catching locations.
Product Features:
• Magnetic Base adheres to any ferrous metallic surface.
• Slideable clips securely hold A5, A4 and A3 posters/signs.
• Adjustable arms allows you to suspend sign at multiple angles.