Rectangular Stainless Steel Bars | 330mm x 50mm x 4.5mm | SOLD PER PAIR
Product code: SteelBar330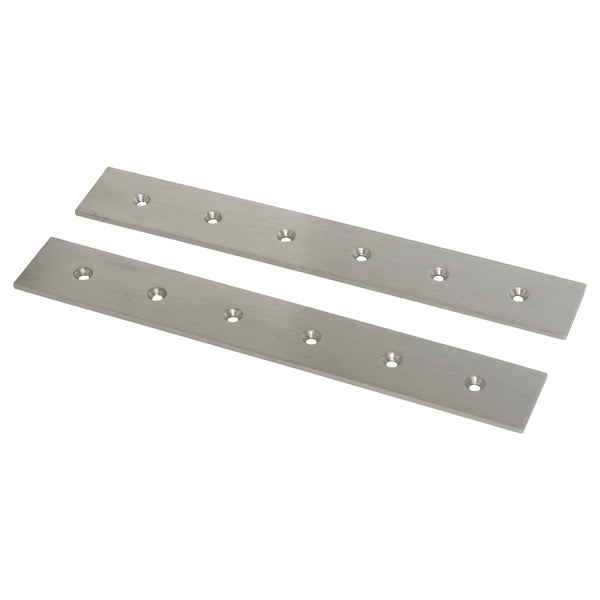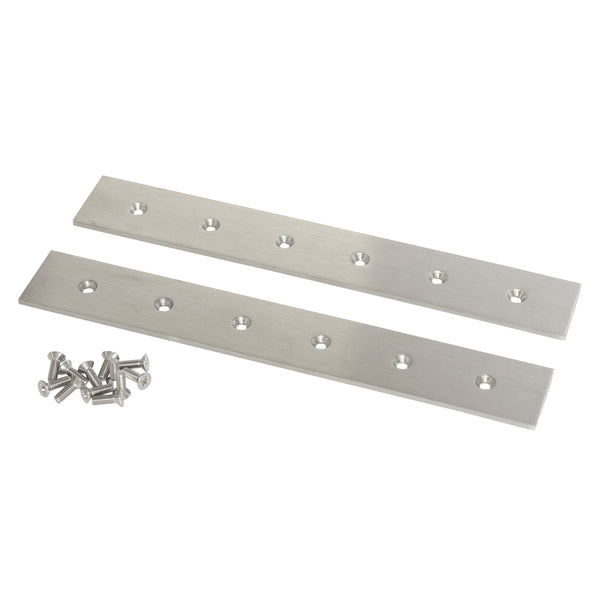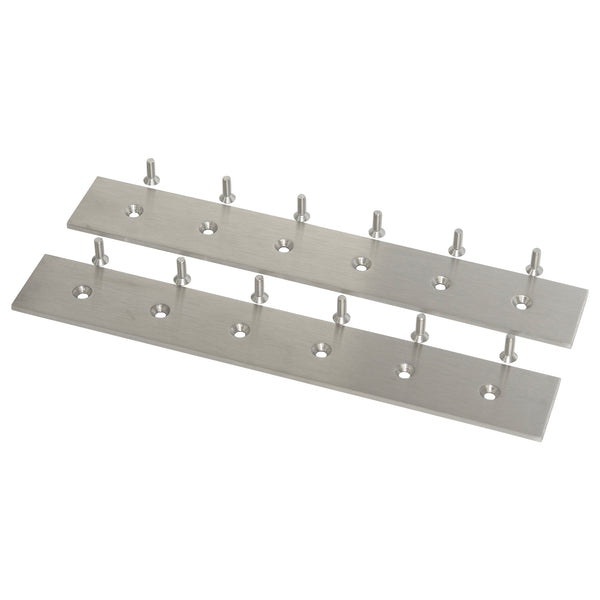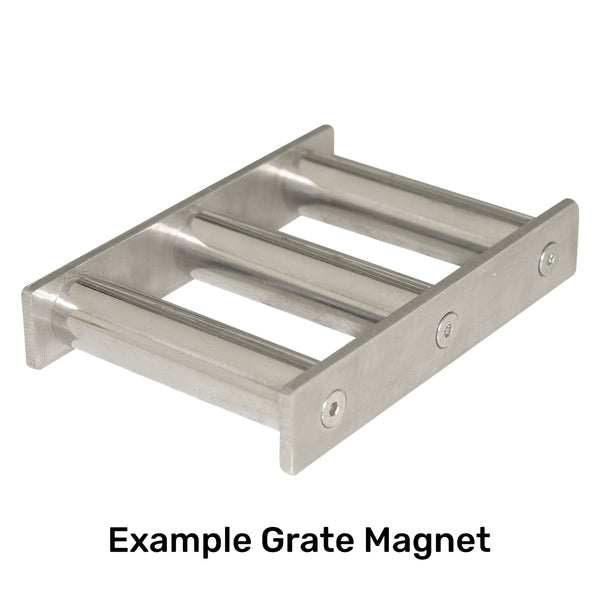 $93.60
buy 10+ items
and
save 20%
Australia's Leading Supplier
Rectangular Stainless Steel Bars | 330mm x 50mm x 4.5mm | SOLD PER PAIR
Product Description
This pair of rectangular Stainless Steel bars are 330mm long, 50mm wide and 4.5mm thick. Fixing screws are included (both Phillips-head and Slotted-head screw options) to build your own Grate Magnet. Separator Bar magnets are sold separately. This product is identified by product code SteelBar330.
Uses for Rectangular Stainless Steel Bars.
These flat Stainless Steel bars are component parts for Grate Magnet devices. The Grate Magnets can operate in boutique or industrial scale food processing plants or any commercial food premises. The devices play an important role in preventing the contamination of raw materials during food processing. The Grates help to collect and remove ferrous metal swarf fragments and other ferrous material such as wire, nails and steel fasteners. The Grates are positioned in chutes or other parts of the production line where foodstuffs can flow freely over the magnetic device.. The magnets can then collect the contaminant metals from the passing raw or partially processed material.
Each pair of stainless steel end plates can be used to fit and hold numerous stainless steel separator tube magnets. The flat bars are available in 3 sizes to create a Grate Magnet suitable for a range of operations. The Bars can be used to accommodate either 3,4 or 6 stainless steel separator bars. The fitting screws are also stainless steel and included with the steel plates but the separator bar components are sold separately.