Reflective Magnetic Tape | Hi-Vis Black and Yellow | 100mm x 0.8mm | PER METRE | Supplied As Continuous Length
Product code: 59205B/M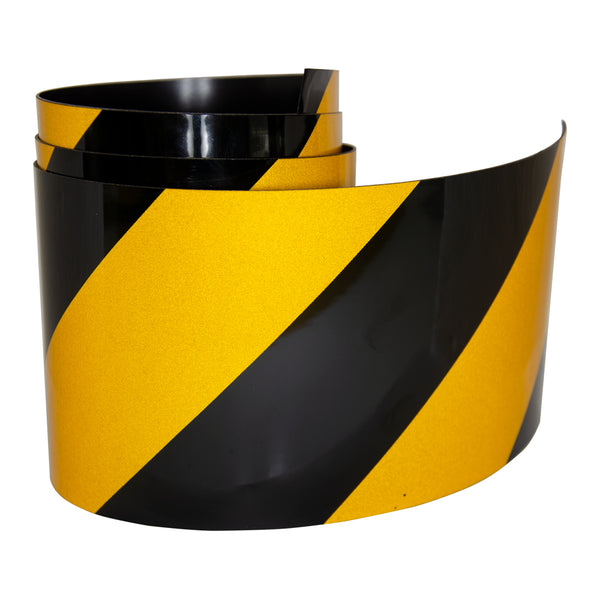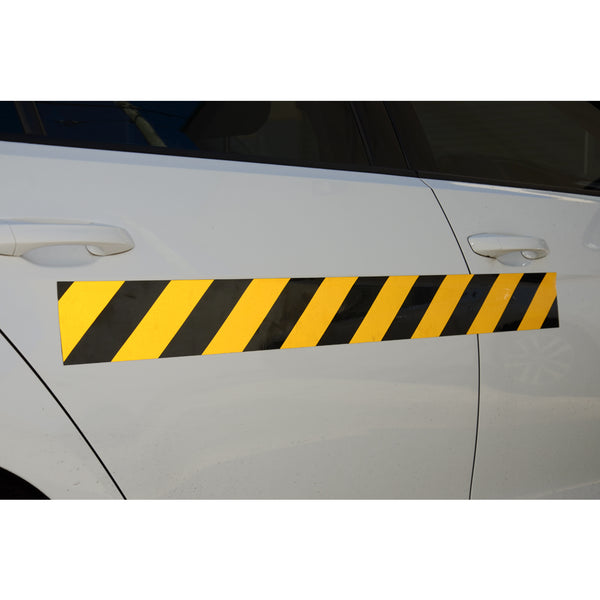 Australia's Leading Supplier
Reflective Magnetic Tape | Hi-Vis Black and Yellow | 100mm x 0.8mm | PER METRE | Supplied As Continuous Length
Style
Hi-Vis Reflective Magnetic Tape
Gauss
Fluorescent Reflective Film
Tolerance
Thickness:0.8mm, Width:100mm, Length:Per Metre
Magnetic Product Description:
This Reflective Magnetic Tape is 100mm wide, 0.8mm thick and is available by the metre. Simply add the number of metres you require to your cart, ie. 4 equals 4 continuous metres. This product is identified by AMF Magnetics part number 59205B/M.
Ensure to remove this product from any vehicle at least once a week. Clean the surface of your car and the back of the reflective tape to prolong its longevity. Always remove before washing your car.
Uses for our Hi-Vis Reflective Magnetic Tape:
Reflective hazard warning tapes are readily available in the marketplace but Magnetic Reflective Tapes are not so easy to come by. This new range of AMF products make OH&S compliance for your business easy to achieve and lead to improved safety levels in the workplace. These very practical Magnetic Tapes alert employees, customers and the general public to potentially hazardous situations that occur routinely or occasionally in the factory, construction zone or on the showroom floor. The magnetic tape attaches to vehicles, machinery and any other metallic surface while the diagonal 'Bumble Bee' pattern helps to highlight danger points, protrusions, sharp edges, railings, low heights and trip hazards. The eye-catching yellow and black pattern has been popular for decades and is proven to reduce personal injury incidents and the litigation that inevitably follows. Cover wide expanses of workspaces multiple times over and of course, and because it is magnetic, it can be removed or reused when circumstances change. The tape is easily cut with scissors to the desired length and the reflective material is highly visible under lights at night or in poorly lit areas. Any business premises that use trucks, trailers, forklifts or heavy machinery of any kind should have at least one roll of this Magnetic Reflective Hazard Warning Tape on hand at all times.
NB: Ranges are indicative for product category, please check individual products for specic values within that range.
NB: Ranges are indicative for product category, please check individual products for specific values within that range.