Reflective Magnetic Tape | Hi-Vis Red and White | 50mm x 0.8mm | PER METRE | Supplied As Continuous Length
Product code: 59206M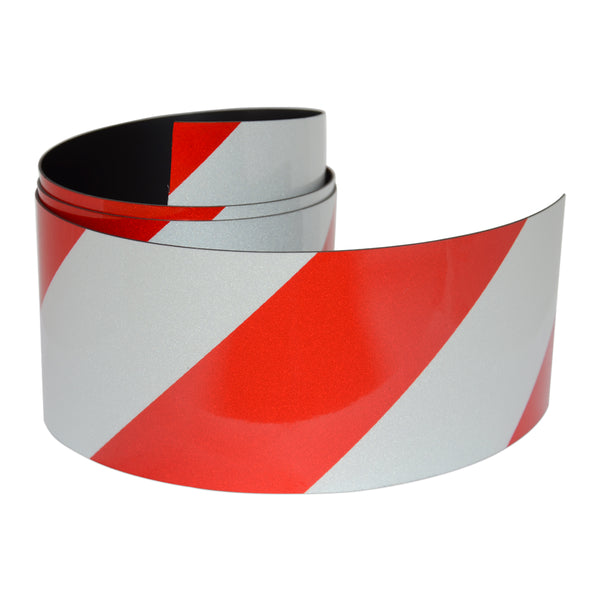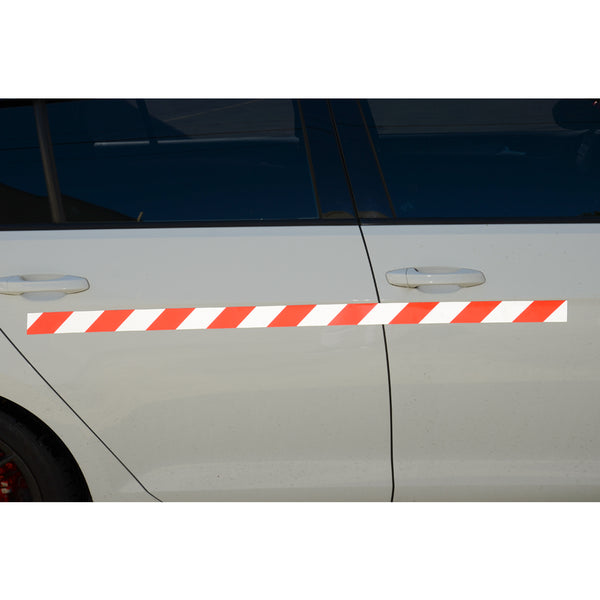 Australia's Leading Supplier
Reflective Magnetic Tape | Hi-Vis Red and White | 50mm x 0.8mm | PER METRE | Supplied As Continuous Length
Style
Hi-Vis Reflective Magnetic Tape
Gauss
Fluorescent Reflective Film
Tolerance
Thickness:0.8mm, Width:50mm, Length:Per Metre
Magnetic Product Description:
This Reflective Magnetic Tape is 50mm wide, 0.8mm thick and is available by the metre. Simply add the number of metres you require to your cart, ie. 4 equals 4 continuous metres. This product is identified by AMF Magnetics part number 59206M.
Ensure to remove this product from any vehicle at least once a week. Clean the surface of your car and the back of the reflective tape to prolong its longevity. Always remove before washing your car.
Uses for our Hi-Vis Reflective Magnetic Tape:
At 50mm wide, this Red and White magnetic tape is highly visible and the reflective coating ensures it is visible at night. The warning tape is designed to attach to metal surfaces and help make large obstacles or heavy machinery visually stand out in the workplace and this results in safer work areas for employees or casual visitors. Red and White colouring is traditionally used to signify First Aid stations, Ambulances, Infirmaries and places where Medical attention is available.These warning tapes are easily cut to any length with regular scissors and can be also be used to cordon off work areas or equipment while they undergo scheduled maintenance or emergency repair. The 0.8mm thick tape is strong enough to remain attached to a vehicle, even at highway speeds. Emergency vehicles on mine sites or heavy machinery in construction zones can be more easily identified with this magnetic hazard tape, while work areas of concern can quickly become more noticeable when potentially dangerous or precarious situations arise. Magnetic Hazard Tapes are fast to install and easy to remove and do not require glues or tools when applied to steel surfaces.
NB: Ranges are indicative for product category, please check individual products for specic values within that range.
NB: Ranges are indicative for product category, please check individual products for specific values within that range.