Samarium Cobalt Disc Magnets (XYG30) - 6mm x 2mm
Product code: 39029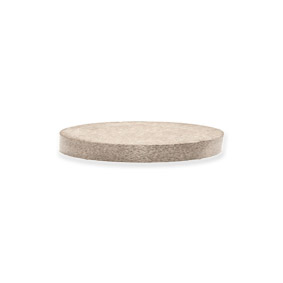 $6.66
buy 10 to 99 items
and
save 11%
$5.60
buy 100+ items
and
save 25%
Australia's Leading Supplier
Samarium Cobalt Disc Magnets (XYG30) - 6mm x 2mm
Direction of Magnetisation
Axially magnetised
Dimensions
Height:2mm, Diameter:6mm
Magnetic Product Description:
This slim disc magnet has a diameter of 6mm and a thickness of 2mm.
Uses for our samarium cobalt disc magnets:
Magnets are replacing traditional fasteners like screws, bolts and glues for three key reasons. The first reason magnets are the preferred fixers for modern devices and fabrications, intuitive expression of magnetic power, was described in product number 39029.
Magnetic agency provides a much more intuitive expression of fastening, holding, fixing and releasing powers. This allows industrial designers, skilled tradespeople and crafty types the world over to design and make products that are cheaper to manufacture and much easier for people to service and clean.
The second reason why magnets are outcompeting traditional fasteners are a magnets' ability to renew its joining or fastening function as if for the first time. Renewability. The third reason is a magnets compatibility with different materials, especially plastics. Compatibility.
When component parts of a product are joined by magnetic bond the release force required to quit the grip is determined by the maker. Magnetic bond imposes no penalty to materials fastened or unfastened for any reason. Penetrative fasteners like screws and bolts fatigue the materials they join. Gluing materials together is a non-negotiable joint and defaces or destroys materials if prized apart.
Magnetic bond increases the amenity, serviceability and longevity of material and products fastened in this manner. That is a characteristic of a renewable fastener. For reattachment of components simply perform the joyous click, stick and tick routine. Magnetic bond performs and presents just like it did the very first time! That's renewability. Compatibility and samarium disc magnets is covered in product number 39020.
Supplied to Government health depts, designers of packaging and graphics, prototypes and model makers, and specialist engineering firms. High temperature resistance.
NB: Ranges are indicative for product category, please check individual products for specic values within that range.