Samarium Cobalt Disc Magnets (SmCo) - 10mm x 3mm
Product code: 39009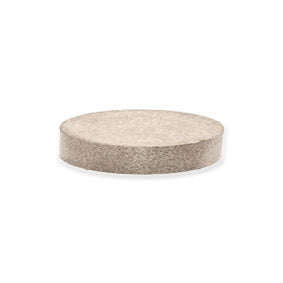 $7.99
buy 10 to 99 items
and
save 14%
$6.87
buy 100+ items
and
save 26%
Australia's Leading Supplier
Samarium Cobalt Disc Magnets (SmCo) - 10mm x 3mm
Direction of Magnetisation
axially magnetised
Dimensions
Height:3mm, Diameter:10mm
Magnetic Product Description:
This disc magnet has a diameter of 10mm and a thickness of 3 mm. It is identified by the Amf magnets part number 39009
Uses for our samarium cobalt disc magnets:
These samarium discs are rapidly becoming the preferred fasteners, fixers, holders and release agents of choice for designers, manufacturers, skilled tradespeople and crafty types the world over. The three main reasons for magnetic ascendancy over traditional fasteners like nails, screws, bolts and adhesives are simple.
It is no accident these three advantages of magnetic bond over any other fastening method match exactly the virtues valued by the emerging Digital Age. Magnetic bond is intuitive, renewable and compatible.
Magnets, like these samarium discs, exert their bonding power in a manner that is intuitive (or nuanced), renewable (or recoverable) and compatible (in relation to materials joined in this way).
The intuitive or required pull force (quit the grip) relates to the pressure required to release materials joined by magnetic bond. This amount of pressure is pre-determined by designers and makers by choosing the magnet with the required strength for their particular fastening purpose.
In the old days everything had to be built like a battleship. A more intuitive philosophy has evolved that favours ease of assembly and disassembly, ease of servicing, and allows designers to determine where the device will detach under excessive force with no material penalty.
Once the excessive force event has passed, the detached component is simply reattached as if for the first time. A click, stick and tick characteristic, or renewability valued in the Digital Age. For more on renewability of samarium magnetic discs enter 39010 in search box. For more on compatibility and samarium discs enter 39020.
Used by joiners, microscope manufacturers, glass suppliers, advanced surgical designers. Specialist engineering applications. High temperature resistance.
NB: Ranges are indicative for product category, please check individual products for specic values within that range.