A3 Self-Adhesive Magnetic Sheet | 420mm x 297mm x 0.6mm
Product code: MSS-A3X0.6SA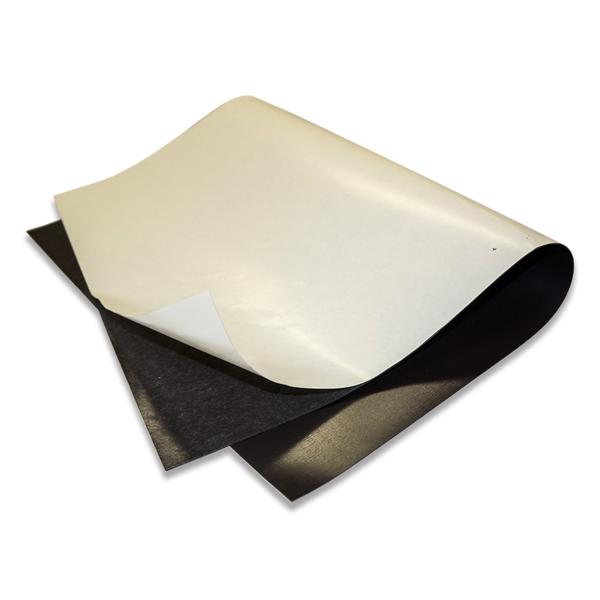 $11.39
buy 10 to 99 items
and
save 20%
$9.20
buy 100+ items
and
save 36%
Australia's Leading Supplier
A3 Self-Adhesive Magnetic Sheet | 420mm x 297mm x 0.6mm
Product Code
MSS-A3X0.6SA
Style
Self-Adhesive Isotropic Flexi Magnet
Dimensions
Thickness:0.6mm, Width:297mm, Length:420mm
Magnetic Product Description:
This A3 Self-adhesive Magnetic Sheet has a thickness of 0.6mm, a width of 297mm and a length of 420mm. The adhesive side is non-magnetic and uses High-Quality Chinese Adhesive. Constructed from Strontium or Barium ferrite powder within a polymer matrix, this self-adhesive magnetic sheet is manufactured to provide good demagnetisation resistance & reasonable resistance to chemical agents. Identified by the AMF Magnets part number MSS-A3X0.6SA.
Uses for our Printer's A3 (420mm x 297mm x 0.6mm) Self-adhesive Magnetic Sheets:
This very versatile material is affixed to the back of objects and materials via the self-adhesive surface of this magnetic product. Objects and materials equipped in this manner are able to be suspended from magnetically abled surfaces like steel shelving, white boards, white goods, filing cabinets, the interior walls of many motor homes and buildings associated with mining and constructions sites as well as marine craft and heavy vehicles like trucks.
Signs, decorations and photographs and lightweight mementos are often suspended in this way with no material penalty to surfaces clung to with magnetic engagement. The visibility and durability of printed materials like menus and brochures is greatly enhanced by being suspended to prominent ferrous metallic surfaces of structures with segments of self-adhesive magnetic sheets.
An original comprehensive four part story all about brand building using self-adhesive magnetic sheets is available by entering the following product numbers into the search box on this website.
These stories follow self-adhesive magnetic sheets on their journey of building your brand. From ideation of your brand to actualisation of your brand in the wider world or sphere of influence. If you like self-adhesive magnetic sheets this is a riveting read!
Self-adhesive magnetic sheets and Strategy (59049/15). Self-adhesive magnetic sheets and Prototype (59050M). Self-adhesive magnetic sheets and Brand (59050A4). And self-adhesive magnetic sheets and Activation (RP3020).
This Isotropic Flexible Magnet is ideal for creating magnetic back products like calendars, business cards, photos, graphic displays and signage. It can be stamped, slit, punched and laminated. It can be easily cut with a guillotine, scissors or Stanley knife. On the adhesive side it has a protective peel-away paper backing.
Please note: This product may not be compatible with some high gloss photo paper.
NB: Ranges are indicative for product category, please check individual products for specic values within that range.
NB: Ranges are indicative for product category, please check individual products for specific values within that range.