Self Adhesive Neodymium Disc Magnet - 10mm x 5mm N48 | Single-Sided 3M™ VHB™ F9472PC Adhesive
Product code: 20048C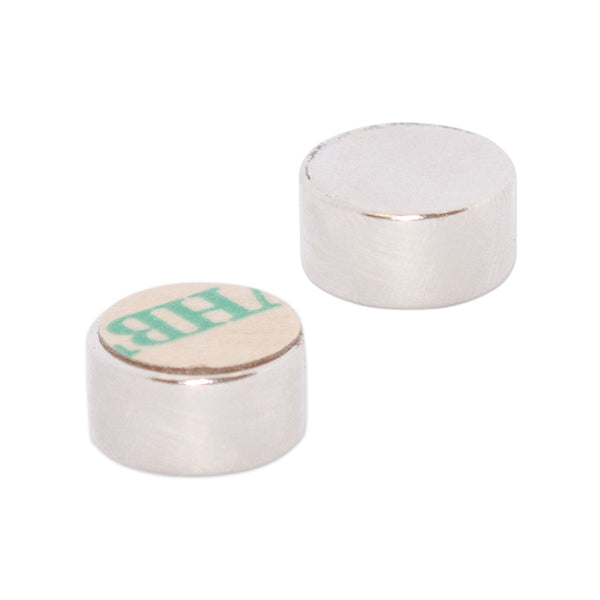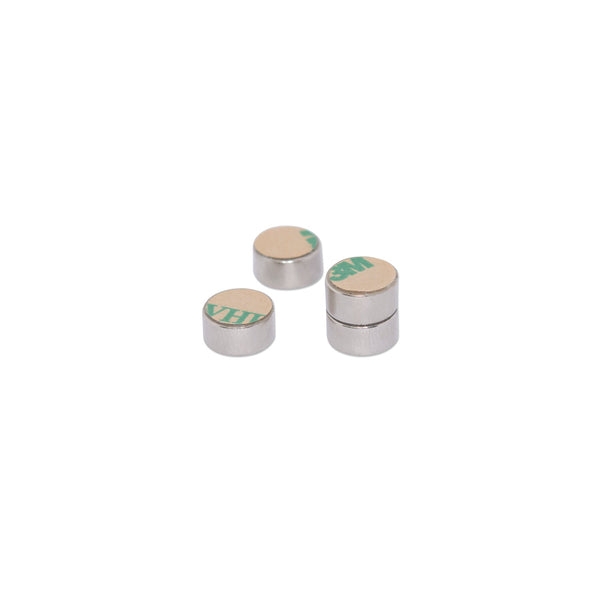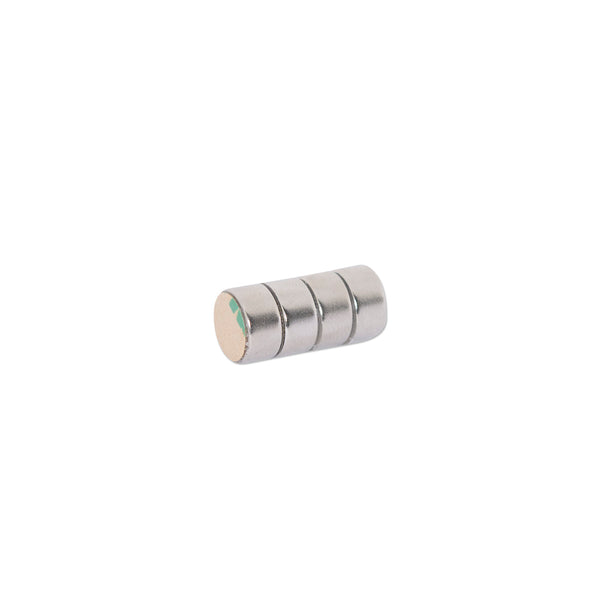 $2.80
buy 10 to 99 items
and
save 20%
$2.30
buy 100+ items
and
save 34%
Australia's Leading Supplier
Self Adhesive Neodymium Disc Magnet - 10mm x 5mm N48 | Single-Sided 3M™ VHB™ F9472PC Adhesive
Style
Self-Adhesive Rare Earth Disc Magnet with 3M™ VHB™ F9472PC Adhesive
Direction of Magnetisation
Axially magnetised
Dimensions
Height:5mm, Diameter:10mm
*Measured against up to 10mm mild steel.
Magnetic Product Description:
This Rare Earth Disc Magnet has a diameter of 10mm and a height of 5mm. It has a pull force of 3.36 kilograms. This product is identified by the AMF magnet part number 20048B.
This type of Self-Adhesive Neodymium Disc Magnet has 3M™ VHB™ (F9473PC) Adhesive on the NORTH side, providing excellent long-term holding power. This type of adhesive is superior for bonding metal trim, and bonding flexible circuits to aluminium rigidities or heat sinks. The adhesive is transparent and ideal for use in many interior and exterior applications. These magnets are commonly used in Industrial Joining and Metal Fabrication.
3M

™

 

VHB

™ (F9473PC)

 

Adhesive is 0.25 mm 100MP high-performance acrylic with 107 microns 26 kg poly-coated kraft paper liner - printed.