Magnetic Telescopic Wand Pick Up
Product code: 89090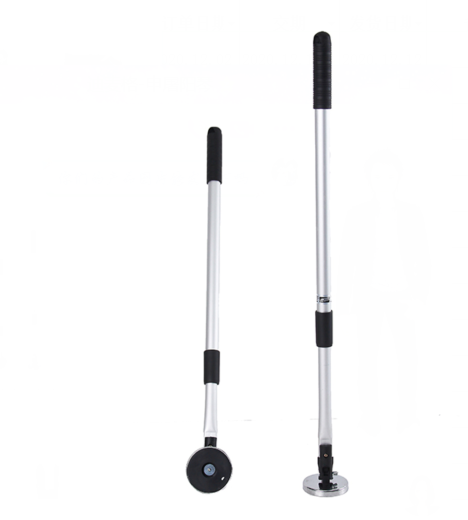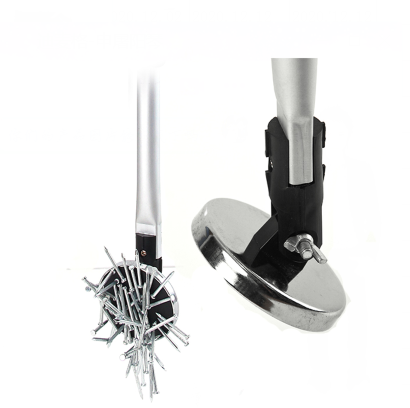 $56.93
buy 10+ items
and
save 7%
Australia's Leading Supplier
Magnetic Telescopic Wand Pick Up
Dimensions
Diameter:88mm (base)
Magnetic Product Description:
This practical and convenient pivoting head Telescopic Wand is identified by the AMF magnets part number 89090. The magnetic head is 80mm x 10mm thick and the handle length can be extended from 70cm to 110cm.
Uses for our Telescopic wand:
This magnetic wand is used to attract and secure, for safe disposal, metal fragments wherever they constitute a hazard or nuisance. Food and beverage production spaces must be kept free of metallic materials that might otherwise enter foodstuffs.
Magnetic devices of all kinds and designs are used from paddock to plate to capture impurities, including metallic particles, in goods destined for human consumption. The predominance of steel machinery to grow, harvest, slaughter, transport and process so many foods mean metal contamination is a given and protocols must be installed at each production stage.
Cost to benefit ratios of magnetic screening is profound when measured against the potential cost of doing nothing or not much. Human health considerations are paramount. Yet valuable machinery, like industrial sewing machines, can be damaged if metal fragments are allowed to engage with or enter sensitive componentry.
Managers liable for health, safety and brand protection issue staff with these telescopic magnetic wands in order to collect and dispose of furtive, durable and unwelcome metal scraps from around work stations.
This telescopic wand is not a magic wand from the realm of fairy tales. It cannot make objects and people disappear. However, with prudent use, this magnetic wand can help ward off personal injury lawyers, product recall notices, higher insurance premiums, mechanical repair invoices and adverse reputational issues. If that's not magic it's the next best thing.
Our telescopic wand which extends to a length of 110cm is a must have tool, perfectly suited for collecting tie-wire from 'reo' steel work.
80%
of reviewers would recommend this product to a friend
Collecting horse shoe nail off cuts
We purchased it primarily to pick up metal nail off cuts as part of horse farrier process. It's neat and does a great job. Feels reasonably solid, making it good value for money.
Brilliant back and time saver! Highly recommend
Purchased as gift for working grandfather. Multitude of uses around the station - in the workshop, on fence lines and building sites to name but a few. Great magnet strength, easy to use. Very good value for money.
Works well, but head comes off easily
Works well, super happy, but head comes off easily (solved by putting a roofing screw through it)
Recently knocked down a wooden shed (nails, nuts & bolts, brackets requiring removal) and put up a steel shed (screws, bolts & metal pieces everywhere)
Got sick of bending over or being on hands & knees with a hand magnet when I saw a builder with a telescopic wand. No choice! I had to have one and I love it.