U Channel Ferrite Block Magnet - 25.4mm x 22.3mm x 6.3mm with 3.175mm hole
Product code: 89061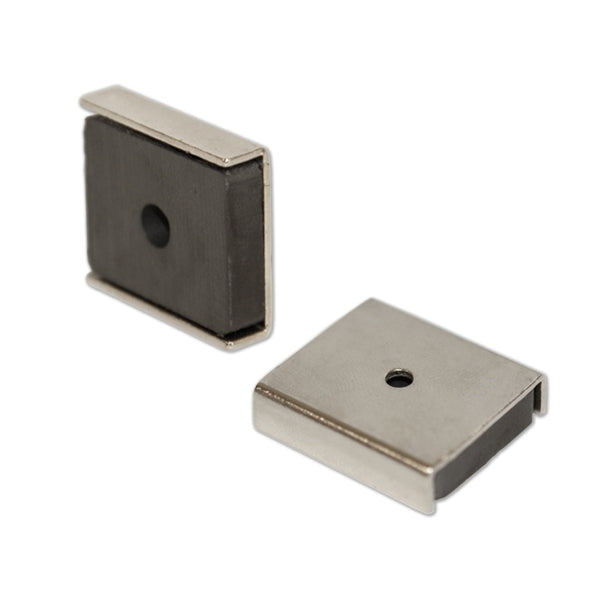 $3.65
buy 10 to 99 items
and
save 11%
$3.29
buy 100+ items
and
save 20%
Australia's Leading Supplier
U Channel Ferrite Block Magnet - 25.4mm x 22.3mm x 6.3mm with 3.175mm hole
Style
U-Channel Ferrite block magnet
Direction of Magnetisation
Axially magnetised
Dimensions
Width:22.3mm, Height:6.3mm, Length:25.4mm, Diameter:3.175mm hole
Magnetic Product Description:
This U-Channel Ferrite block magnet has a 25.4mm length, a 22.3mm width and a height of 6.3mm, its internal hole has a diameter of 3.175mm. It is identified by the AMF magnet part number 89061.
Uses for our U Channel Ferrite Block Magnets:
These U-Channel magnets offer excellent value with a maximum pull strength of 6.1kg. Its innovative channel design with steel casing greatly increases performance. Each magnet can be screwed into place using a 3mm screw and has a maximum operating temperature of 180 degrees Celsius. They are commonly used around the home and for holding machine parts in place.;
NB: Ranges are indicative for product category, please check individual products for specific values within that range.