Alnico Pot Magnet - 25mm x 16mm | Non-Threaded Hole 5mm and 6mm Slots
Product code: 48030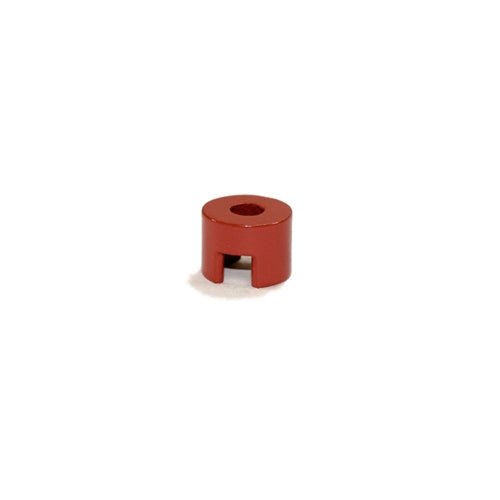 $26.61
buy 10 to 99 items
and
save 14%
$23.98
buy 100+ items
and
save 23%
Australia's Leading Supplier
Alnico Pot Magnet - 25mm x 16mm | Non-Threaded Hole 5mm and 6mm Slots
Style
Alnico Pot Magnets (non-threaded hole 5mm with 6mm slots)
Dimensions
Height:16mm, Diameter:25mm
*Measured against up to 10mm mild steel.
Magnetic Product Description:
This Alnico Pot Magnet with a non-threaded hole 5mm has a diameter of 25mm and a height of 16mm. It is identified by the AMF magnets part number 48030.
Uses for our alnico pot magnets:
Alnico pot magnets express their intuitive, graduated power in a manner that is safe and secure. Reliable and reusable, permanent yet permitting repositioning. Magnetic engagement inflicts no material penalty to surfaces subject to magnetic bond. Construction, manufacturing and industry value these characteristics.
Alnico pot magnets have a long, distinguished history (dating back to the 1940's), of helping make possible the incredible development of electrical and electronics equipment. This history, and alnico pot magnets versatility, is fast turning this humble technology (magnetism) into the preferred connective tissue of the digital age. The world turns and magnetism and magnetic products are turning with it.
For the smooth expression of mechanical power (force and movement), magnets provide a reliable agency of push and pull force of components that need to be governed within predictable, intuitive and regulated boundaries.
Alnico pot magnets are one of the oldest in the magnet family (early 1940's), yet magnets are one of the youngest in the fastening family that includes some real old timers like nails, screws and bolts. In a very real sense, these older fasteners represent the old world and the barriers to entry to the new, digital age.
The new world requires flexibility, adaptability, versatility and rewards intuitive behaviour. For these reasons, plus the ease of assembly and disassembly afforded by magnetic engagement, the newest magnetic member of the fastening family are proving to be the archetypal high achiever. Ready, willing and able to fulfil the promise of the new world.
Shallow pot magnets manufactured in Alnico are mostly used for jigs & fixtures, holding and gripping applications where there are height restrictions.
NB: Ranges are indicative for product category, please check individual products for specic values within that range.
Alnico is most commonly produced by a Casting process. A key feature of Alnico magnets are their high temperature operating limits.