Alnico Shallow Pot Magnet - 19mm x 7.75mm | M4 Countersunk Hole
Product code: 47210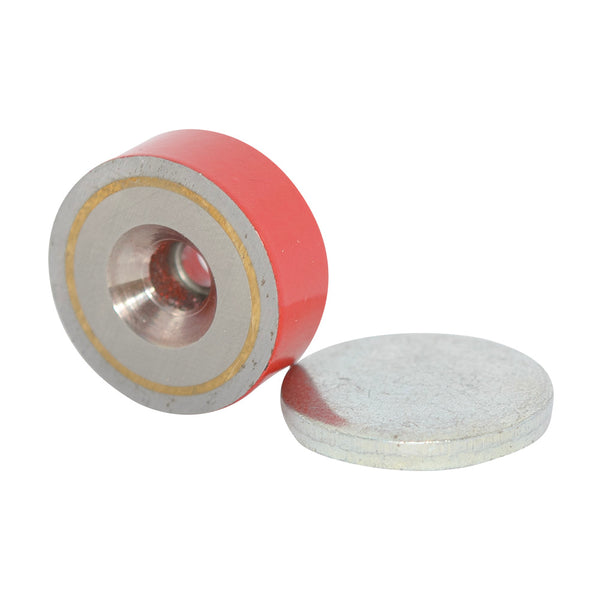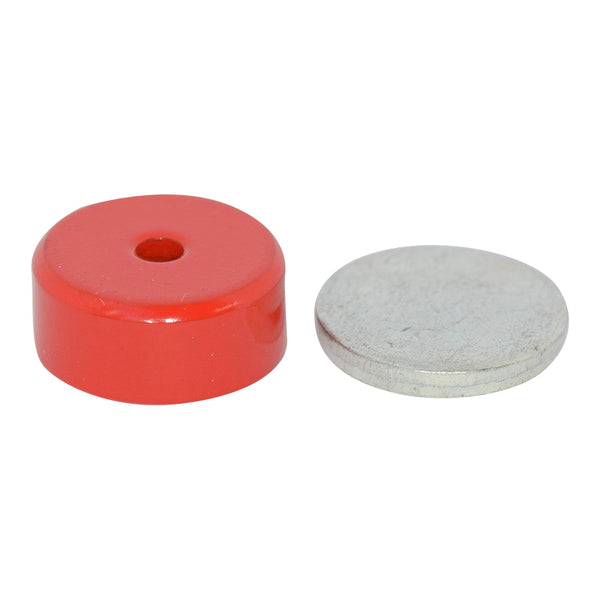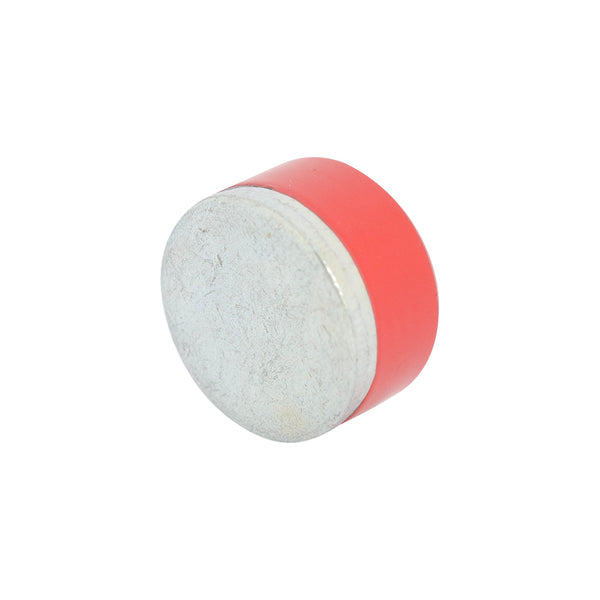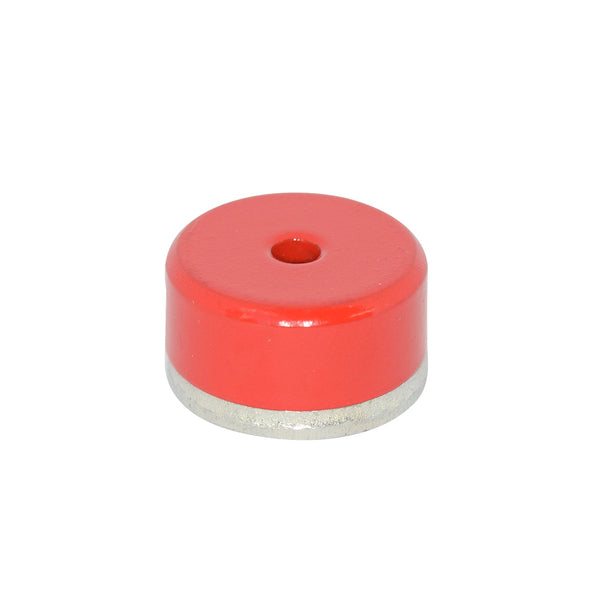 $15.70
buy 10 to 99 items
and
save 14%
$14.15
buy 100+ items
and
save 23%
Australia's Leading Supplier
Alnico Shallow Pot Magnet - 19mm x 7.75mm | M4 Countersunk Hole
Style
Alnico Shallow Pot Magnets with M4 Countersunk Hole
Dimensions
Height:7.75mm, Diameter:19mm
*Measured against up to 10mm mild steel.
Magnetic Product Description:
This Alnico Shallow Pot Magnet has a diameter of 19mm, a height (or thickness) of 7.75mm, with a M4 countersunk hole. This magnet has a pull force of 3 kilograms. This product is identified by the AMF Magnetics part number 47210.
Shallow pot magnets manufactured in Alnico are mostly used for jigs & fixtures, holding and gripping applications where there are height restrictions.
Uses for our Alnico Shallow Pot Magnets:
Precision engineering workshops use traditional toolmaking metal turning machines and modern computer assisted instruments to build tools and related devices. Clients are often seeking parts not available off the shelf from usual suppliers or if they are available, fail the client's performance requirements.
Machine shops keep plenty of these alnico pot magnets on hand for service in precision manufacturing. These companies use alnico pot magnets to deliver turnkey services. The design, manufacture, finish and assembly of goods created to client needs.
Materials treated to precision fabrication techniques are usually metals and plastics, but include glass and timber.
Alnico pot magnets are preferred in jigs and fixtures. These assemblies are special purpose tools to facilitate machining (production). The fixtures, used to hold machined parts in place, can use alnico pot magnets for clamping to work stations. Magnetic cling in this capacity enables quick secure grab and intuitive release at a known pull force for periodic adjustment.
Simplicity itself, this clamping technique presents no protrusions or appendages that could interfere in what are high speed actions often performed on toughened steel objects. Pot magnet assisted jigs control and guide instruments required to turn a lump of material, securely suspended by the fixture, into a sophisticated value added artefact precision tooled to a client's brief.
Alnico pot magnets, with a threaded void to increase amenity, expresses graduated, intuitive pull and push force within predicable tolerances to regulate moving components. These pot magnets enable the smooth, regulated expression of mechanical power (force and movement).
NB: Ranges are indicative for product category, please check individual products for specic values within that range.
Alnico is most commonly produced by a Casting process. A key feature of Alnico magnets are their high temperature operating limits.