Alnico Shallow Pot Magnet - 28.5mm x 8.75mm | M5 Countersunk Hole
Product code: 47220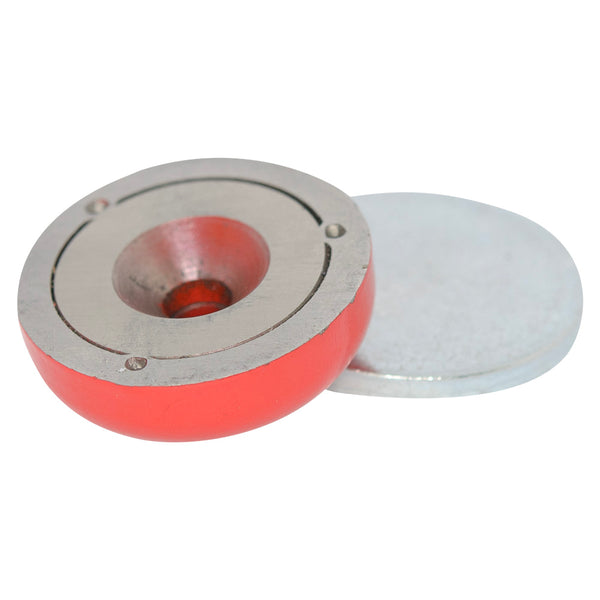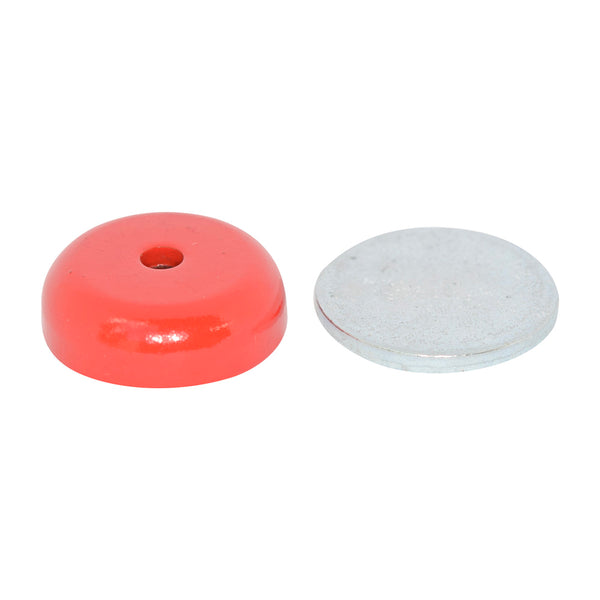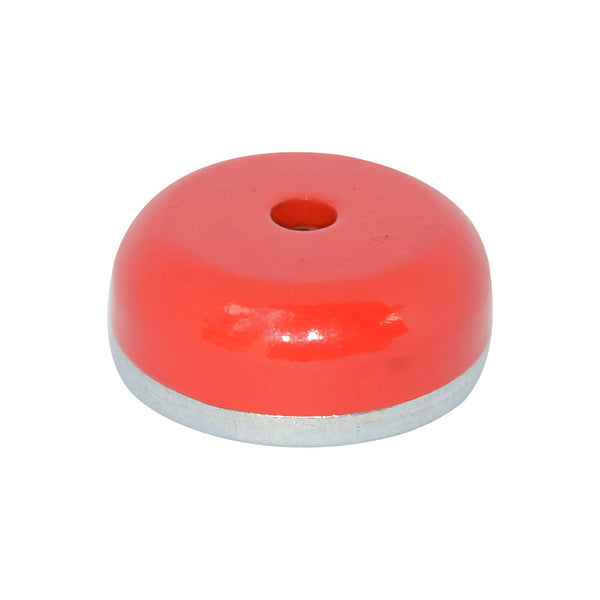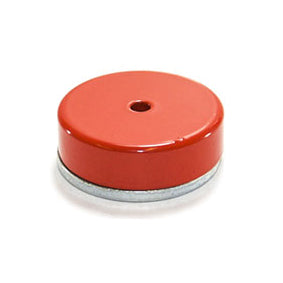 $16.69
buy 10 to 99 items
and
save 14%
$14.66
buy 100+ items
and
save 24%
Australia's Leading Supplier
Alnico Shallow Pot Magnet - 28.5mm x 8.75mm | M5 Countersunk Hole
Style
Alnico Shallow Pot Magnets with M5 Countersunk Hole
Dimensions
Height:8.75mm, Diameter:28.5mm
*Measured against up to 10mm mild steel.
Magnetic Product Description:
This Alnico Shallow Pot Magnet has a diameter of 28.5mm and a height of 8.75mm. This magnet has an M5 countersunk hole, and a pull force of 5 kilograms. This product is identified by the AMF Magnetics part number 47220.
Uses for our Alnico Shallow Pot Magnets:
Alnico pot magnets are engaged throughout construction, manufacturing and electronics devices as joining, fastening and connective tissue in place of first and last chance fixings, like screws, nails, bolts and glues. Alnico pot magnets are safe and secure, permanent and practical, reliable and reusable. Magnetic bond inflicts no damage, no spoiling penalty to materials joined or held in this manner.
Some manufacturers specialise in making sensors like temperature gauges. These companies will design, manufacture, provide machining and perform mechanical assembly to an individual client's needs. Temperature is a vital measurement for just about anything, especially in relation to machinery and food preparation.
In order to fulfil any order that walks in the door, these turnkey suppliers deploy alnico pot magnets in a range of clamping, holding, controlling and releasing functions throughout the production process.
Companies fabricating their own devices must price the work in advance. Discipline, agility, versatility and consistency are required to keep costs under control and compete successfully with mass produced, off the shelf products. Alnico pot magnets are engaged as quick, secure and easily adjustable clamping agents for fixtures to work benches for securing objects subject to machining.
Alnico pot magnets are threaded onto jig spools to permit, in a gradual, intuitive push and pull force, moving parts of jig assemblies. Machining instruments sculpting often toughened steel segments into sophisticated industrial artefacts are permitted to operate within the known tolerances of magnetic agency in a smooth predictable expression of mechanical power.
NB: Ranges are indicative for product category, please check individual products for specic values within that range.
Alnico is most commonly produced by a Casting process. A key feature of Alnico magnets are their high temperature operating limits.