Magnetic Swarf Cleaner - 230mm Pick Up Area
Product code: 89099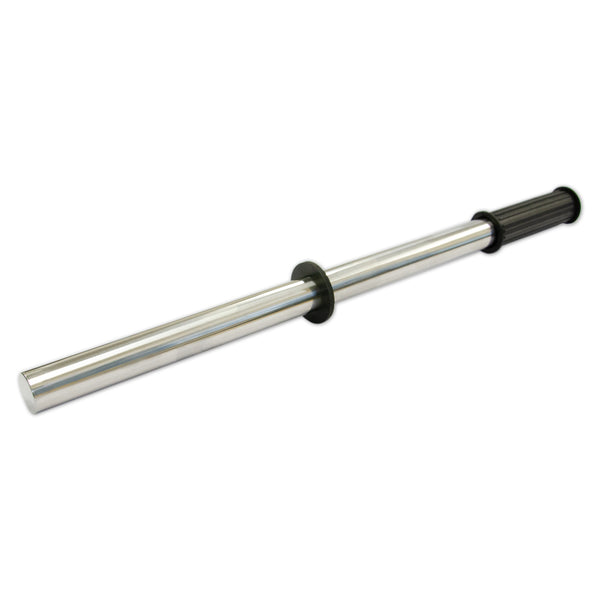 $189.75
buy 10+ items
and
save 7%
Australia's Leading Supplier
Magnetic Swarf Cleaner - 230mm Pick Up Area
Style
Magnetic Swarf Cleaner with 230mm Pick Up Area
Dimensions
Length:500mm, Diameter:25mm
Magnetic Product Description:
This Magnarod Swarf Cleaner has a 25mm diameter and a 500mm length. It has a 230mm pick-up area under the collar. Powerful Neodymium (Rare Earth) magnets sealed in food grade stainless steel attract metal contaminants to the outer tube below the cleaning collar as swarf passes the powerful magnetic bar.
Uses for our Magnetic Swarf Cleaner:
This powerful repeat action swarf cleaner is used to attract and secure for safe disposal metal fragments, filings and curls. Swarf is an old word used to describe waste material expressed as latter day devotees of the Iron Age cut, drill and grind metallic material in contemporary workplaces.
Steel fabrications are everywhere in the modern world. The reasons people love steel products are the same reasons swarf needs to be removed from places it does not belong. Metal is strong and durable. As fragments, metal presents a long lasting hazard when allowed to enter the stomachs of living creatures.
Inside valuable machinery and equipment metal fragments or particles create blockages in fuel and oil lines, scratch surfaces that are supposed to be smooth and seize gearing assemblies. Strong metal fragments allowed to interfere with industrial sewing machine needles, high performance drill bits and printing processes can destroy valuable equipment.
Magnetic pull force, powerfully demonstrated by this swarf cleaner, is sometimes referred to as magnetic suction. There are no batteries however, and no lead trailing behind like a ball and chain as it moves silently through the workplace sucking up metal scraps.
Companies who use steel materials everyday use magnetic devices including these swarf cleaners to collect and store metal fragments from hard to get at areas around the workplace, vehicles and on-site places where metal fabrications have been installed. Engineering workshops, mechanical repair shops and the like are regularly visited by scrap metal dealers who exchange cash for scrap metal.
Magnarod is a must have tool when it comes to cleaning metal swarf or nuts and bolts from work benches or machinery. It is also perfectly suited for collecting tie-wire from 'reo'.