Neodymium Cylinder Magnet – 4mm x 5mm | N45
Product code: C-D4H5-N45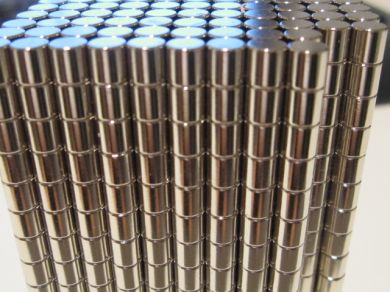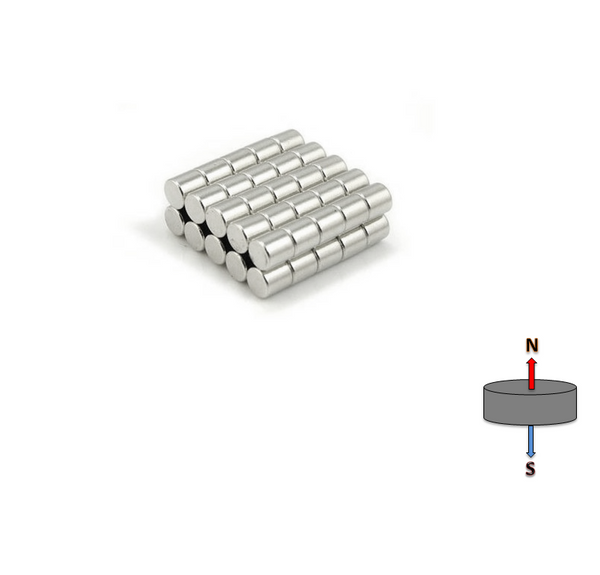 $0.58
buy 100 to 999 items
and
save 14%
$0.48
buy 1000+ items
and
save 29%
Australia's Leading Supplier
Neodymium Cylinder Magnet – 4mm x 5mm | N45
Dimensions
Diameter:4mm, Height:5mm
*Measured against up to 10mm mild steel.
Magnetic Product Description:
This popular Rare Earth cylinder has a diameter of 4mm and a height of 5mm. It is an N45 grade Rare Earth magnet. It has a magnetic flux reading of 6327 Gauss and a pull force of 0.607 kilograms. It is identified by the AMF magnet part number C-D4H5-N45.
Uses for our Rare Earth Cylinder Magnets:
The magnetic field produced by a Neodymium Cylinder shaped magnet is narrower and stronger than a thinner disc-shaped magnet. This makes cylinder magnets ideal for penetrating and locating metal screws and nails inside drywalls and revealing the position of the timber studs inside. For this reason, they are often a key component of commercially made stud finders and other magnetic tools of a similar nature.
Tiny round cylinder magnets such as these are very adaptable and lend themselves to a large array of applications. Rod-shaped magnets make a good choice for handcrafted items such as delicate woodwork or ceramics as they provide a reliable hold with minimal visual impact. The small diameter of the cylindrical shape enables them to be recessed into a 4mm drill hole with ease.