Pink Pin Whiteboard Magnets - 12mm diameter x 22mm | 12 PACK
Product code: 60215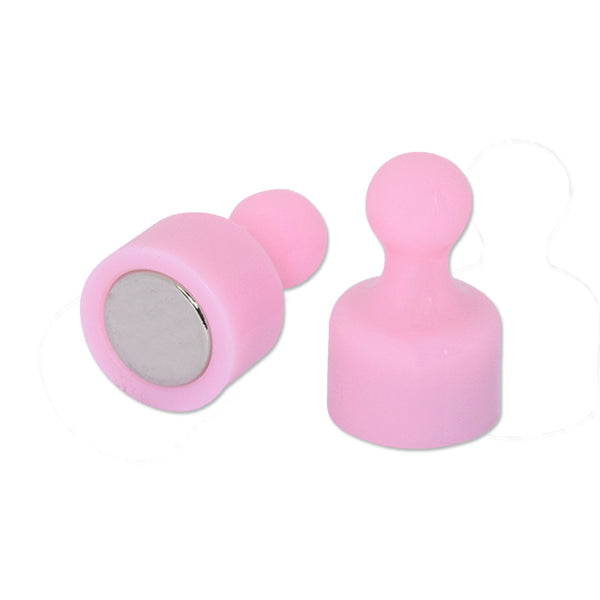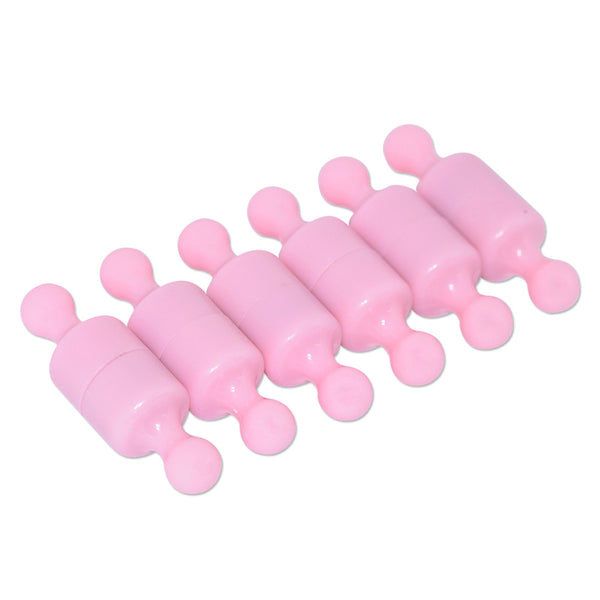 $14.17
buy 10 to 99 items
and
save 18%
$12.88
buy 100+ items
and
save 26%
Australia's Leading Supplier
Pink Pin Whiteboard Magnets - 12mm diameter x 22mm | 12 PACK
Dimensions
Height:22mm, Diameter:12mm
Push Pin Magnets Product Description:
These magnet pins come in a variety of colours such as Grey, Yellow, Blue, Red, Green, Black, White, Purple, Orange and Maroon. They are very strong for their size and can hold approximately 10 sheets of A4 pieces of paper to a magnetic whiteboard or metallic surface. They are also known as pawn magnets due to their shape, and are made with a Rare Earth Neodymium magnet inserted into their plastic substrate. Please note: this product may not be compatible with Glass Whiteboards, for more information click here.
Uses for our Push Pin Magnets:
Maroon memo board magnets signify priority. They suspend and highlight documents requiring impending action. A time of reckoning. Lying in wait on the office white board, the refrigerator or range hood at home, metal cabinetry in the shed or workshop, these little maroon pins ambush and pin down important documents that need to linger long enough to attract attention and be acted upon.
Documents of all kinds float in and out of our lives like a child's folded paper boat down a stream. Some of these documents may need to be suspended in time and place before continuing on their way. Some items require our attention and deserve suspension in a place we are likely to see it, like accounts payable or emergency numbers.
Some documents require our affection rather than our attention. Photographs, favourite menus, postcards, entertainment events or children's drawings suspended in a prominent position in our home and work reminds us of why it's worth paying those bills after all.
Sometimes called memo board magnets, or pawn magnets due to their shape, maroon pin magnets used in conjunction with other coloured pin magnets form a simple colour coded method of organising material in order of priority or chronology. Maroon can mean act soon, or act today. Deploying heaps of maroon magnets is an indication you are running out of money, are hopelessly disorganised or maybe just really like the colour maroon. For your sake let's hope it's the latter.
To learn more about how to use this product, watch the latest video on our Youtube Channel