Purple Pin Whiteboard Magnets - 12mm diameter x 22mm | 12 PACK
Product code: 60208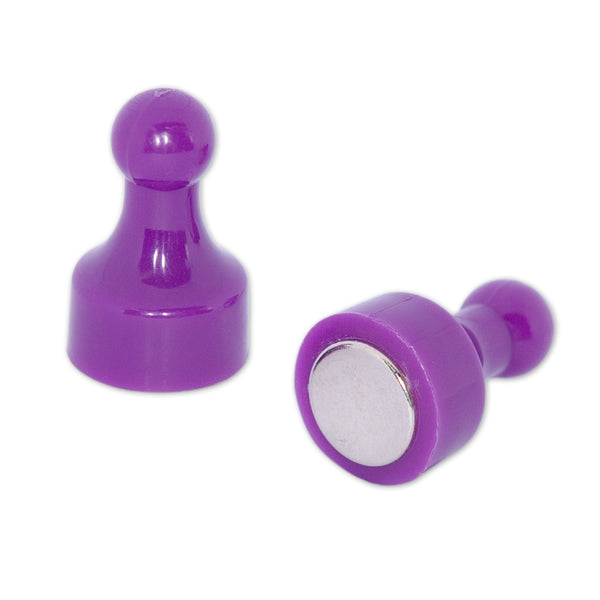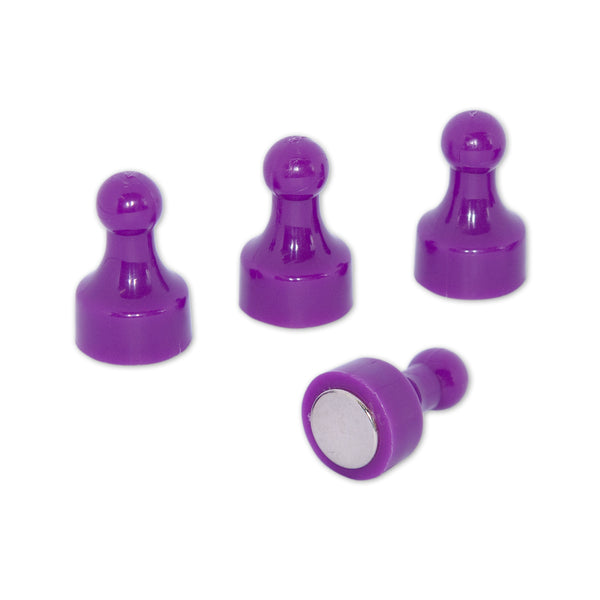 $14.17
buy 10 to 99 items
and
save 18%
$12.88
buy 100+ items
and
save 26%
Australia's Leading Supplier
Purple Pin Whiteboard Magnets - 12mm diameter x 22mm | 12 PACK
Style
Pin magnets (purple)
Dimensions
Height:22mm, Diameter:12mm
Magnetic Product Description:
Our pin magnets, also called pawn magnets due to their shape, are made with a rare earth neodymium magnet inserted into their plastic substrate. They  come in a variety of colours such as Grey, Yellow, Blue, Red, Green, Black, White, Purple, and Orange. They are very strong for their size and can hold approximately 10 sheets of A4 pieces of paper to a magnetic whiteboard or metallic surface. Please note: this product may not be compatible with Glass Whiteboards, for more information click here.
Uses for our Pin Magnets:
These powerful neodymium pin magnets (purple) are great for placing on your fridge or holding papers on a whiteboard at your office, warehouse or home.
To learn more about how to use this product, watch the latest video on our Youtube Channel