Ferrite Block Magnet - 51mm x 8mm x 10mm | North Marked
Product code: 93443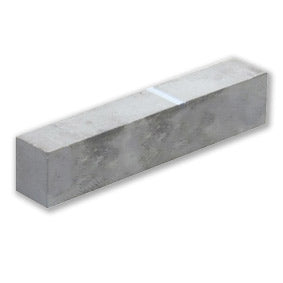 $2.70
buy 1000 to 9999 items
and
save 37%
$2.13
buy 10000+ items
and
save 50%
Australia's Leading Supplier
Ferrite Block Magnet - 51mm x 8mm x 10mm | North Marked
Style
Ferrite block magnet (North marked)
Direction of Magnetisation
Axially magnetised
Dimensions
Width:8mm, Height:10mm, Length:51mm
Magnetic Product Description:
This ferrite block magnet has a 51mm length, an 8mm width and a height of 10mm. The north pole is marked and it has a magnetic flux reading of 1946 Gauss. It is identified by the AMF magnet part number 93443.
Uses for our ferrite block magnets:
Smaller ferrite block magnets are commonly used in DC motors, as sensors and in various hand crafts. 
NB: Ranges are indicative for product category, please check individual products for specific values within that range.